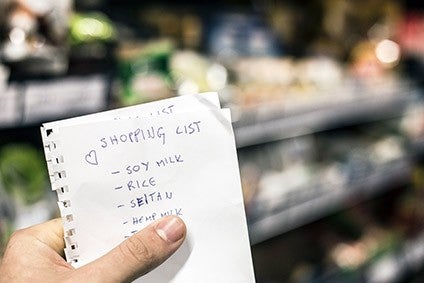 The Vegan Verification programme developed by Eurofins Chem-MAP gives manufacturers and retailers the assurance that raw materials used in the production of materials and, ultimately the finished product, have not been derived from animal origin.
Blundstone Australia Pty Ltd's vegan footwear range has been rigorously tested for the presence of mammal, bird, fish, insect, mollusc and insect DNA alongside additional tests such as microscopy and FTIR analysis. All tested styles have been awarded the Vegan Verification Stamp and Certification.
"The Vegan Verification programme offers assurance to the marketplace that the product being purchased can truly be classified as vegan. Awarding Blundstone with the Vegan Verification Mark and Certification for their vegan footwear range gives the market a clear message about their commitment to validation of their vegan product claims," says Georgina Mawer, head of Eurofins Chem-MAP Vegan Verification programme.
Blundstone's vegan range includes the #2115 and #2116 which are modelled off the brand's iconic Chelsea boot design, with water-resistant, onMicro microfibre uppers, which is highly durable material resistant to abrasion. The boots are lined with onSteam breathable microfibre, a material with superior wicking ability to enable foot health.
"As a business we wouldn't be here today if we had stood still—if we hadn't continued to adapt, innovate and change, in response to our community," says Adam Blake, Blundstone joint CEO. "Our new vegan styles allow us to remain true to our brand purpose of enabling people to walk their own path. For over 150 years, we've built a legacy of creating boots for a wide range of wearers, and the #2115 and #2116 allow us to serve a growing segment of vegan Blundstone lovers. We thank Eurofins Chem-MAP for their work in certifying these two new styles and allowing us to take them to market with complete confidence in their vegan accreditation."
Eurofins Chem-MAP was approved with US-based company BeVeg as a robust way of verifying products, materials and chemicals as vegan earlier this year.