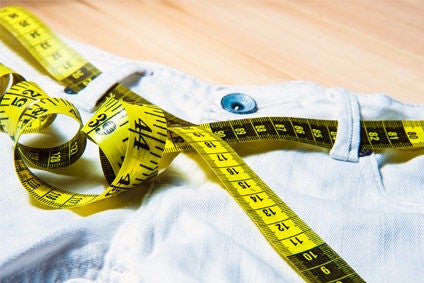 Fit3D, the company behind the BodyBlock AI clothing fit predictor, has launched BodyBlock Predict, a globally available online plug-in designed to help brands and retailers recommend the best product size for customers and lessen the likelihood of returns.
Fit3D says apparel companies lose US$300bn in revenues each year because they fail to recognise the "gap between their target customer persona and their target customer's body shape."
"For decades the apparel industry has relied on fit models and costly sizing studies to establish the design and fit of new clothing; however, these methods have not kept pace with technological innovation or the way body shape has changed over time," the company explains.
The BodyBlock Predict widget can be integrated onto a brand or retailer's website to predict the measurements of each consumer and then recommend the appropriate size of each product.
Men's activewear company Rhone has reportedly seen a 2X conversion increase for customers that use BodyBlock AI as opposed to traditional size charts.
"BodyBlock Predict gives our customers better confidence in our sizing structure, which in turn offers a more seamless shopping and consumer experience," says Adam Bridegan, senior vice president at Rhone. "Aside from the elevated consumer experience, BodyBlock AI's understanding of each consumer's body measurements gives us the ability to track and integrate this data into our future designs to better serve our customers."
BodyBlock AI harnesses the power of Fit3D's 3D body scan database, which it claims is the world's largest, fastest growing, and most geographically diverse approaching 1,000,000 scans.
By tracking the predicted body shapes of each online consumer, Rhone can use that data in conjunction with cart adds, purchases and returns to efficiently bridge the gap between the brand's consumer persona and consumer body shapes. This "more efficient" sizing study allows design teams to better understand product lines and the data specifications required to accurately design clothing for their target customer segments.
Thinking in terms of circularity, Fit3D says the technology helps cut waste in materials, time-to-market, shipping and logistics costs.
"Most brands agree that poor fit is a major problem in the industry; however until now no one had the data to improve the existing model. This is why nothing fits like it should," said Greg Moore, CEO of BodyBlock AI. "We're proud to be partnering with brands to change how they are approaching fit and sizing in both e-commerce and apparel with an emphasis on body for greater customer satisfaction, reduced waste and improved profitability."
Last August, Fit3D made its body scan data services available for the wider apparel industry.