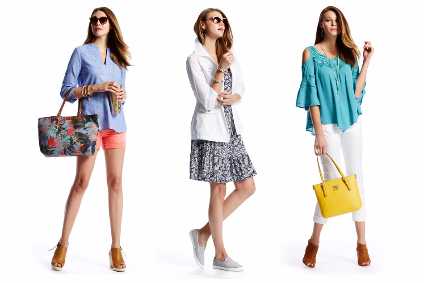 US department store retailer The Bon-Ton Stores has filed for voluntary Chapter 11 bankruptcy protection and is exploring a sale of all or part of the company as it struggles with debt and weak demand.
The chain, which operates 260 stores across 24 states, made the filing in the US Bankruptcy Court for Delaware. In its third-quarter, the company had seen its net losses widen and sales fall.
Bon-Ton says it is now engaged in "constructive discussions" with potential investors and its debt holders regarding the terms of a financial restructuring plan. The retailer intends to use this court-supervised process to explore potential strategic alternatives to "maximise value" for the benefit of its stakeholders, which may include a sale of the company or certain of its assets as part of the plan of reorganisation.
"We are currently engaged in discussions with potential investors and our debt holders on a financial restructuring plan, and the actions we are taking are intended to give us additional time and financial flexibility to evaluate options for our business," says CEO Bill Tracy. "During this court-supervised process, we plan to continue operating in the normal course and executing on our key initiatives to drive improved performance."
Bon-Ton, which operates stores under its own name as well as the Boston Store, Carson's, Younkers, Herberger's, and Elder-Beerman nameplates, says all are open and operating as usual.
The retail group has received a commitment from its existing ABL lenders for up to US$725m in debtor-in-possession (DIP) financing which, subject to court approval, is expected to support the company's operations during the financial restructuring process.
"We appreciate the ongoing dedication of our associates, whose hard work in serving our loyal customers is critical to our success and the future of our company," Tracy adds. "Importantly, we look forward to continuing to provide our customers with quality merchandise and an exceptional shopping experience in our stores and across e-commerce and mobile platforms as we move through this financial restructuring process."
Bon-Ton has filed a number of customary motions with the Bankruptcy Court seeking authorisation to support its operations during the financial restructuring process, including authority to pay wages and provide health and other employee benefits, and to pay vendors in the ordinary course for all goods and services provided on or after the Chapter 11 filing date.
Neil Saunders, managing director of GlobalData Retail, believes that while the failure of large chains is an exceptional event, Bon-Ton's fall into bankruptcy comes as little surprise.
"For years, Bon-Ton has struggled to get customers into its stores and to persuade them to buy. This is partly an issue of location. Many of Bon-Ton's stores were in areas where the availability of branded fashions and homewares was traditionally poor. However, while this once made them a focal point and a destination for local shoppers, the internet has done much to change this dynamic and has made the stores less relevant, and arguably less necessary, than they once were."