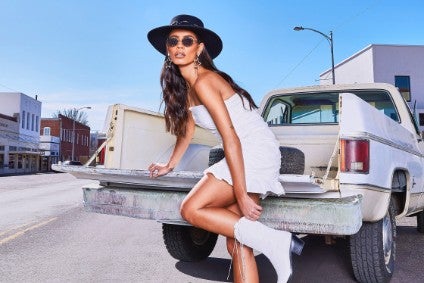 A US class action lawsuit was brought against four of Boohoo Group's fashion brands – Boohoo, BoohooMAN, Nasty Gal and PrettyLittleThing, which claimed sales on the websites were not actually sales as the reference prices were never the real prices.
It is understood a $197m settlement has been reached "without admission of liability". The settlement will be paid in the form of $10 gift cards and free shipping.
According to settlements news website, Top Class Actions, the class is estimated to include 9.4m individuals with 11.3m gift cards expected to be sent out. The publication also suggests the settlement awards $1,500 apiece to the representatives for the class, which the settlement states is far less than the 25% benchmark.
In September, a settlement was reached on a similar case in California.
Boohoo declined to comment when approached by Just Style.
Retail expert at online discount platform Wethrift, Nick Drewe says: "It's not uncommon for brands to list 'fake discounts' on their websites, especially across big saving events such as Black Friday, Cyber Monday and the end of season sales.
"Unfortunately, buyers often fall victim to these marketing tactics and will purchase items at a 'discounted' price, despite the offer not being as exclusive or real as it appears to be.
"Brands use this 'fake discount' marketing method to dupe customers into thinking they're grabbing a great saving. But as more people become aware of this tactic, the credibility of sales events lessens, resulting in customers losing trust in big named brands.
"Trust is incredibly important for brands during this uncertain time, as consumers need more guarantee that they are getting a product that is good value for money.
"As a retail expert working within the discount code industry, I think it's incredibly valuable that Boohoo has been made accountable for its actions. The backlash that they have received and the impact this could have on them financially, should, hopefully, deter more big and small brands from using this method of marketing to draw customers in and increase sales."