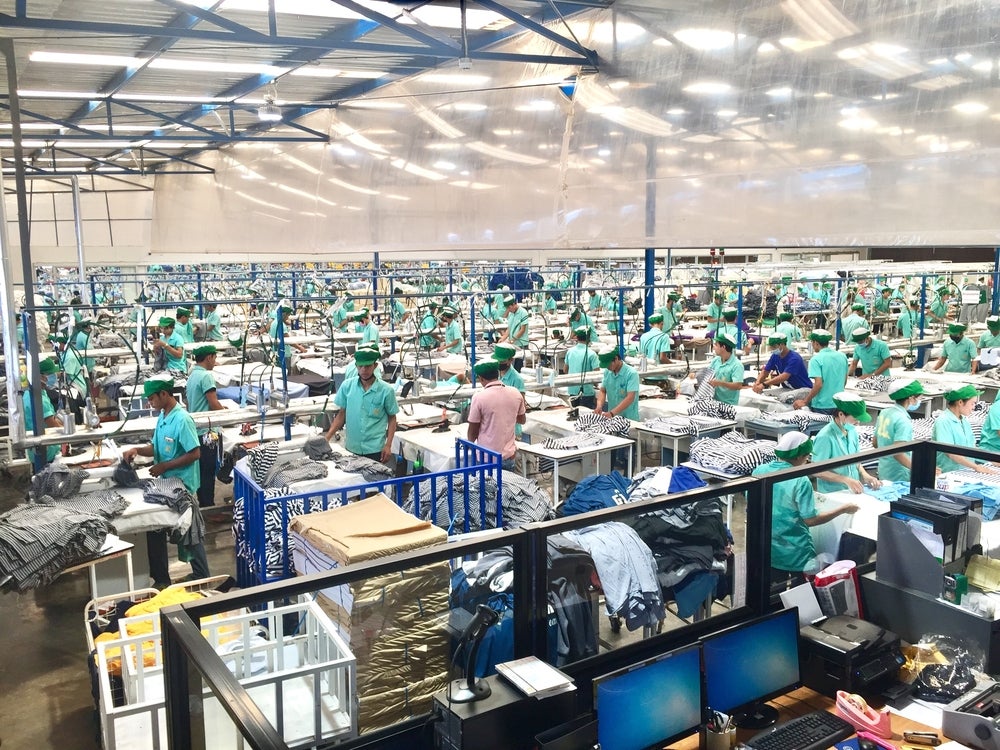 Reports allege Boohoo Group demanded discounts of between 10% and 20% on the agreed price for delivered and undelivered orders.
Non-profit cooperative, Labour Behind the Label estimated to The Guardian
that there were 1,000 factories in Leicester in 2020 and that this number has
now halved. The site adds that garment factories are reporting squeezed profits
due to punitive practices such as last-minute order cancellations, unexpected
changes to orders, and demands for discounts by retailers attempting to cut
costs amidst disappointing sales.
Labour Behind the Label told The Guardian that suppliers were often treated with "disdain and disrespect" and the group received reports of demands by Boohoo Group, a leading fast-fashion brand, for discounts of 10% to 20% on the agreed price for both delivered and undelivered orders.
The article by The Guardian cites a supplier that revealed a payment slip from Boohoo indicating a 10% reduction on the price of an order that had already been delivered. The supplier was not consulted or given an explanation for the cut and expressed concerns about the financial impact.
"Once again we are seeing that when brands feel the squeeze, it is workers and suppliers that are expected to pay the price," Dominique Muller, the Labour Behind the Label policy director, tells Just Style exclusive.
"Instead of cutting the bosses' bonuses, Boohoo is going back on their word and
imposing discounts on the orders they've already received. Boohoo had promised
it would link bonuses to its sustainability goals – including progress on social and environmental targets. We now have clear proof that those promises,
and targets are not worth the paper they were written on."
Just Style reached out to Boohoo for comment on the matter. A spokesperson said: "Over the last 18 months, the prices we pay to suppliers has increased as the cost of energy, transport and raw materials increased. More recently, the cost of these items has come down significantly and so we are working with suppliers to address this and ensure we can continue to deliver the best prices for our customers."
Poor purchasing practices – a systemic problem
The article suggests poor purchasing practices between brands and suppliers are a wider problem in Leicester where suppliers claim they are being penalised by
brands for minor errors in packaging, such as barcode issues or transportation
damages, these penalties along with last-minute order cancellations, are causing significant problems for manufacturers. Many suppliers have reported cancelled orders and struggle to sell excess stock at heavily discounted prices.
Saeed Khilji, the chair of the Textile Manufacturer Association of Leicester, told The Guardian that these practices are widespread among fast-fashion companies operating in the area. He expressed concern that manufacturers are being squeezed financially, making it difficult for them to maintain profitability.
The Guardian states the impact of increasing challenges in Leicester's
garment factories extends to the region's garment workers, especially women.
With factories shutting down, many are struggling to find alternative employment as language barriers and a sense of safety within their communities prevent them from seeking jobs elsewhere.
"We need the government to step up and provide a new regulatory framework
around purchasing practices to ensure workers' jobs are protected and their
work is recognised," said Muller.
In 2020 the UK Government intervened in the industry and formed
a stakeholder group consisting of retailers, manufacturers and non-profit
organisations in collaboration with the Gangmasters and Labour Abuse Authority,
to tackle these issues and improve standards across the sector.
Muller said to the Guardian: "The Government is simply allowing fashion
brands to get away with treating British workers and British manufacturing like
a throwaway resource."
Earlier this year, Boohoo gave a panel discussion at Source
Fashion and spoke exclusively to Just Style about building an ethical brand
through and ensuring ethical compliance within its supply chain.