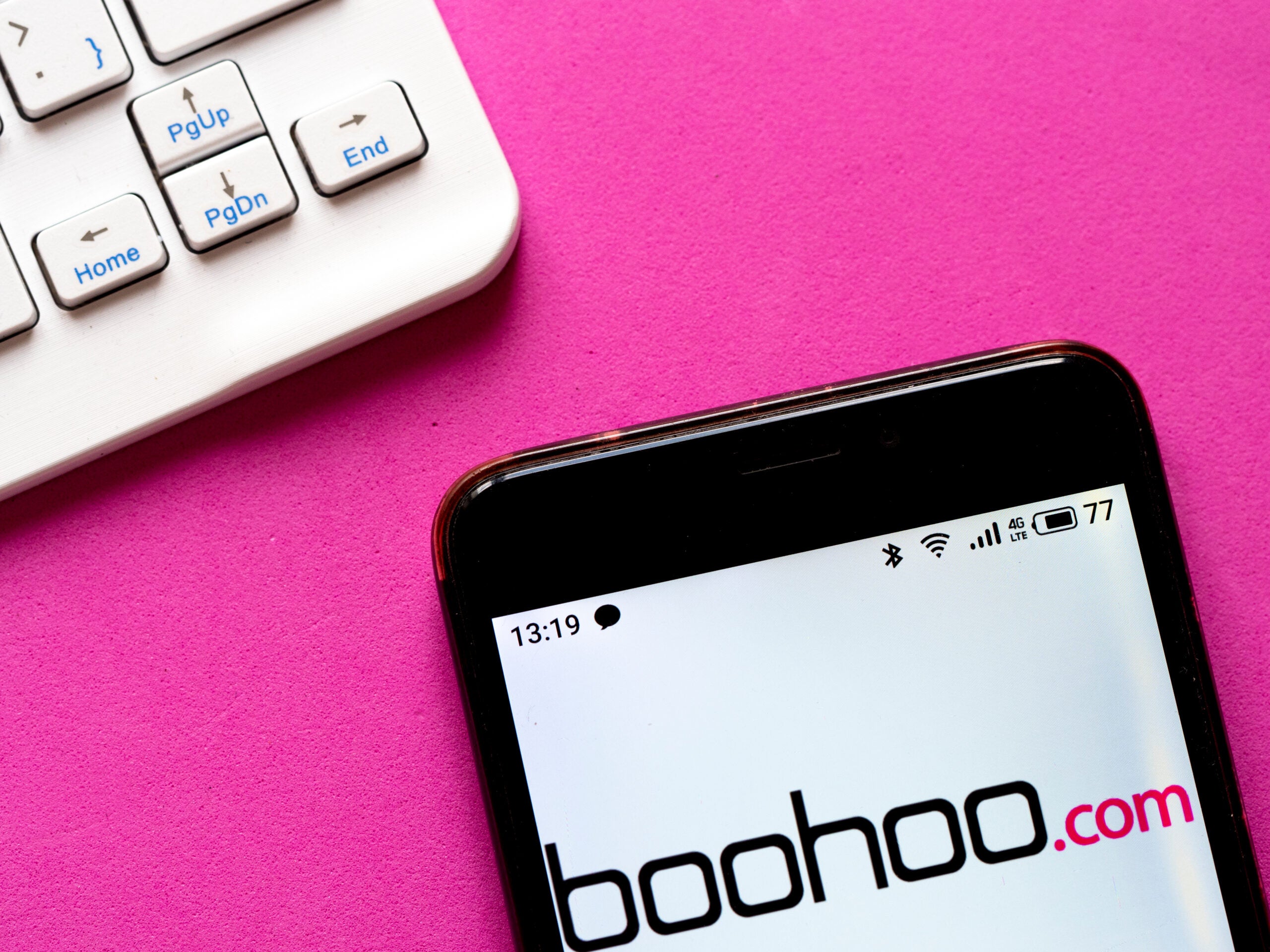 Earlier today (28 September) shares in Boohoo Group fell 13.4% after the UK fast fashion retailer's H1 financial performance indicated an operating loss of GBP11.8m (US$12.48m) and sounded a full-year profit warning.
First half sales fell 4% in the UK on a year-on-year basis. International sales fell 17%.
The company has blamed the cost of living crisis for the slump in demand.
Boohoo's global revenues fell 10% to GBP882.4m.
First-half earnings before tax and depreciation (EBITDA) were 58% lower at GBP35.5m.
Full-year margins are expected to fall between 3-5% against a previously guided 4-7%.
"Performance in the first half was impacted by a more challenging economic backdrop weighing on consumer demand," says Boohoo CEO John Lyttle. "Over the last three years, the Group has seen significant gains in market share achieved across our brand portfolio, particularly in the UK where our price, product and proposition resonate strongly with customers. We have a clear plan in place to improve future profitability and financial performance through self-help via the delivery of key projects, which will stand us in good stead as macro-economic headwinds ease. We remain confident in the long-term outlook, as we continue to offer customers unrivalled choice, inclusive ranges and great value pricing, giving them even more reasons to shop with us."
"Optimising Operations"
Boohoo says it will now focus on "optimising its operations", which include changes to its sourcing processes.
Sourcing from near-shore markets increased significantly in the first half, up more than 10 percentage points year-on-year. Heading into the second half, the group has lower levels of forward commitments on inventory, giving greater flexibility into the uncertain peak trading period.
Yesterday (28 September), a spokesperson for Boohoo, responding to speculation in the media it had cancelled orders with suppliers on the back of weak consumer demand, told Just Style: "As is the case across the retail sector where everyone is currently navigating uncertain demand, we are constantly reviewing our requirements. We are fortunate to have very strong relationships with our supply chain and work closely with them to manage any change in demand responsibly."
In its interim report today, Boohoo also confirmed it would be looking closely at inventory management and overheads.
"Macro-economic inflationary factors have contributed to overhead increases year on year and investments into recently acquired brands. An increased focus is being placed on overhead costs in an uncertain consumer backdrop to improve profitability," the group said.
"As a result of the impact that the macro-economic and consumer backdrop has had on the group's revenues in the first half, our expectation is for a similar rate of revenue declines to persist over the remainder of the financial year if these conditions continue.
"It is the board's view that by focusing near term on optimising its operations, the group will be well-positioned to improve future profitability and financial performance through self-help via delivery of key projects and cost efficiencies and through easing of macro-economic headwinds facing both consumers and businesses," the Boohoo report added.
Low-cost model not enough to save Boohoo
Following today's release of the Boohoo Group's figures for H1, FY2022/23, Darcey Jupp, Apparel Analyst at GlobalData, a leading data and analytics company, offers her view: "Despite building its reputation on low-cost, value apparel, the Boohoo group has proven it is not immune to the cost of living crisis
"The group's topline was largely dragged down by troubling performance in the US, where revenue tumbled 29.2% to GBP177.4m despite the group's expansion plans in the region. This is likely due to it struggling to compete against rival fast fashion giant Shein, which has seen rapid growth in the country, fueled by its ultra-low prices and wide product range. In its home market the UK, revenue fell 4.4% to GBP544.6m in H1 FY2022/23. While the strong comparatives in the year prior (+32.4%) due to lockdowns in Q1 must be noted, news has recently broken of the Boohoo group cancelling orders with UK suppliers, signalling a wider downturn in demand.
"Prolonged inflation and the increased likelihood of significant interest rate rises in the UK will be hitting consumers' discretionary incomes more than anticipated, so order cancellations are likely to be a common occurrence in the coming months, with fast fashion players due to be some of the hardest hit, as though they often offer low prices, they rely heavily on selling high volumes. The percentage of UK shoppers in GlobalData's monthly survey who plan to buy fewer clothing & footwear products as a result of rising cost of living grew 10.2ppts between May and September to 43.4%, proving that volumes are becoming increasingly strained."
For more in-depth analysis of the Boohoo numbers, check out our What the Analysts Say feature.