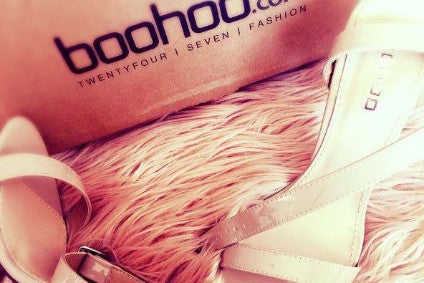 UK online fashion retailer Boohoo has been reprimanded by the UK advertising watchdog after allegedly advertising a "Faux Fur Pom Pom Jumper" that in fact contained real fur.
The allegation was made by Humane Society International, which challenged whether the ad was misleading after commissioning a test on the product. The test revealed the fur to be real animal fur, most likely rabbit.
The Advertising Standards Authority(ASA) said Boohoo breached the CAP (Committees of Advertising Practice) code on the grounds of misleading advertising and substantiation.
"The ad must not appear again in the form complained about. We told Boohoo not to state that products included "faux fur" if that was not the case," the ASA says.
Boohoo told the ASA it had a "strong commitment against the sale of real fur in any of their products" and "robust policies and procedures to ensure they were able to adhere to this commitment."
It added its understanding was that the item did not contain real fur, and was supplied by a vendor that was aware of Boohoo's commitment against the sale of real fur and had signed a supplier acknowledgement form committing to not supplying products containing real fur. Sample tests which "passed internal checks" meant the product was not sent for further checks.
Naturally, customers took to social media to voice their opinions over the matter
Shame ?? lying to customers….not on!@boohoo https://t.co/Q97XL5zG4H#Zacharia #boohoo https://t.co/JlSORGYs0I

— Wahinetoa7 (@wahinetoa7) January 9, 2019
As a loyal shopper to @boohoo i'm really disappointed to read that real animal fur has been used in their products https://t.co/7tFHW5ZcwS

— Nicola Jarvis (@Nikkijarvis) January 9, 2019
In an email to just-style, Boohoo added: "Following the enquiry made by the Humane Society the item has been removed from sale. We uphold our commitment against the sale of real fur in any of our products and continue to investigate the matter internally and with the supplier in question, and we do so as a matter of priority."