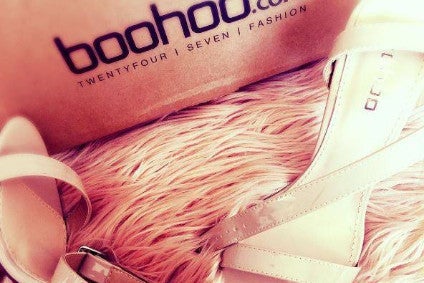 Online fashion retailer Boohoo appears to have gone back on its decision to ban wool, a day after announcing it would omit wool from its product range later this year.
The group, which includes its namesake brand, PrettyLittleThing and Nasty Gal, said on Friday (15 February) it is committing to no longer using the fibre in its products from the autumn/winter season onwards.
The move was hailed as a milestone by animal rights group PETA and was understood to mark the first time a major fashion retailer has banned the use of wool.
But now the group has seemingly reversed its decision, having issued what it called a "revised statement" on Saturday (16 February) regarding its stance on the sale of items with wool.
"Boohoo continues to assess all options as part of its ongoing commitment to a more sustainable future," the group said. "We are committed to ensuring the wool used in our supply chain comes from good husbandry and meets high levels of animal welfare, and will continue to use wool as a sustainable material.
"We are engaging with PETA and the relevant parties to discuss options that will balance our customer demand, animal welfare and sustainable future."
Boohoo did not respond to just-style's request for further comments regarding the change of heart at the time of going to press.