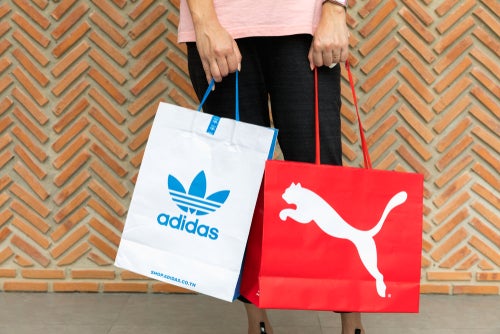 Earlier today, Puma announced Arne Freundt would succeed Gulden as CEO of the company effective 1 January 2023 with media reports following shortly after that Adidas was appointing Gulden to the role of CEO.
Gulden's position as a member of the management board at Puma expires at the end of 2022.
"With Arne Freundt, we have gained a recognised leader of the company as CEO," said Héloïse Temple-Boyer, chairwoman of the supervisory board of Puma SE. "He is the designated candidate and the ideal choice to continue Puma's very successful path and further accelerate the company's momentum. He carries the Puma family at heart and will ensure that Puma remains the best partner for the company's dealers, suppliers and athletes,"
"We would like to thank Bjørn Gulden for his outstanding contributions during his more than nine years at Puma during which he has put the Puma Group back on the road to success and has now ensured that he leaves the company in the best shape."
Freundt has been working for Puma for over 10 years and has been in the role of chief commercial officer since June 2021.
"My current contract with Puma expires on 31 December 2022 and after nine years I have decided not to renew it," said Gulden. "I have had nine outstanding years with the Puma family and I am very proud of what we have achieved together.
"Even in the tougher times, we had great momentum and achieved record results in sales and profits. We have achieved this with great teams, our special culture and a great supervisory board. The supervisory board has always supported us even in difficult times and has always had a long-term view of what is best for the company and the people. I think now is the right time for Puma, for my successor and for me to leave the company. I still have a lot of energy for an operational role for the next five to 10 years, but that would have been too long for Puma. Arne worked directly with me for nine years, helped set up the strategy and made important decisions and made a big contribution to Puma's success. He knows my strengths and weaknesses and I'm sure he'll do an even better job than me."
adidas confirmed it was "in talks" with Gulden as a "potential successor" to CEO Kasper Rorsted, but refused to disclose any further detail when probed by Just Style.
A spokesperson for Puma told Just Style it had nothing further to add.
Adidas announced in August it was on the hunt for a new CEO following Rorsted's plan to exit the company after six years in the post.