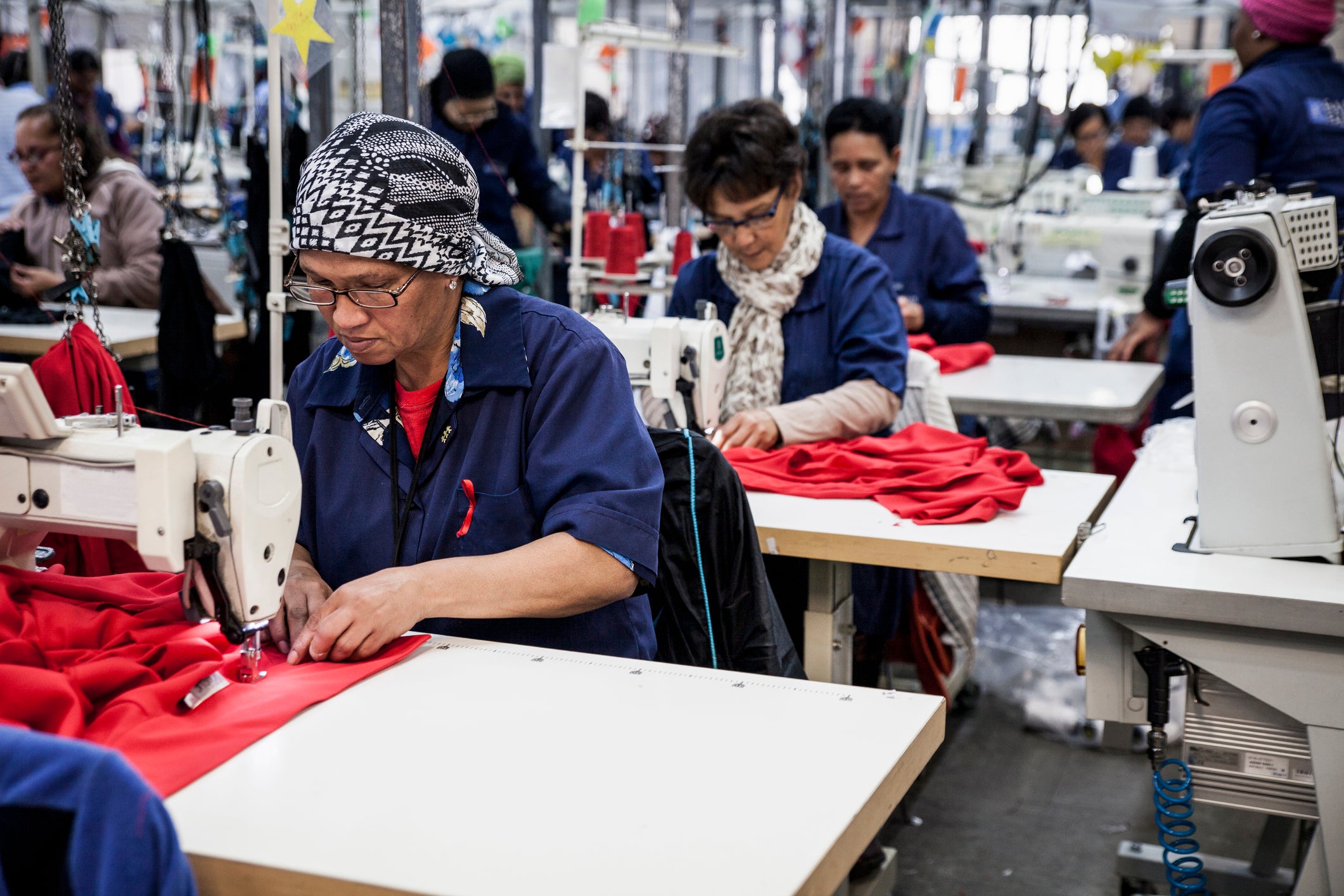 Since the illegal military takeover in Myanmar two years ago, the Business & Human Rights Resource Centre says it has identified 198 cases of labour and human rights violations affecting at least 104,000 workers in Myanmar's garment sector.
Big fashion brands have failed to protect workers in their supply chains from widespread labour rights abuses with Inditex, Bestseller, Primark and H&M being linked to most documented allegations, it claims.
These abuses range from inhumane working conditions and wage theft to the use of violence, arbitrary arrests and killings. The most common allegations of abuse were reduced wages and wage theft (56%), followed by unfair dismissal (44%). Nearly one quarter of the allegations related to repression of the right to freedom of association, with rights groups confirming that unionisation in Myanmar is today nearly non-existent.
"While the world focuses on other crises, Myanmar faces a perfect storm of protracted social, political and economic challenges – including economic recession and high levels of violence," said Natalie Swan, head of labour rights, Business & Human Rights Resource Centre. "Two years after Myanmar's military coup, apparel brands sourcing from the country continue to show a concerning lack of action in ensuring respect for the rights of workers who make their clothes."
The Centre claims that, in many instances, factory owners were the alleged perpetrators of this abuse, reportedly in collusion with Myanmar's military.
Some findings from the Business & Human Rights Resource Centre include:
Inhumane work rates and forced overtime accounted for 42% of overall cases
Gender-based violence and harassment (30%) continues to be a major concern
Workers have been denied leave in 25% of cases and faced unsafe working conditions in 20% of cases
Business-military collusion was recorded in 16% of recorded cases
Arbitrary arrests and detention were recorded in 11% of cases
"Workers – the majority of whom are women – have been at the forefront of the struggle for democracy in Myanmar, and now face some of the worst repression and abuse," Swan explains. "Wage theft, unfair sackings, attacks on workers' leaders: these are all common as workers toil to make the clothes and shoes for our wardrobes. The clothing and sportswear brands buying from factories in Myanmar need to do far more to guarantee the clothes they sell across the globe are not stained with this exploitation.
"In the current circumstances, a 'business-as-usual' approach from brands is wholly inadequate. Apparel brands must act decisively to promote safety and economic security for garment workers in the short term, and to develop durable solutions in the long term that go well beyond the current approach to due diligence. This means conducting robust human rights due diligence, including engaging directly with workers and their representatives rather than simply relying on audits or reports from factory management, who are frequently reported to be in collusion with the military. Protecting workers' rights in their supply chains should be the top priority for brands still operating in Myanmar. Where this is not possible, other options, including responsible exit, must be considered."
A Primark spokesperson told Just Style: "While we work towards a responsible exit from Myanmar we continue to expect and monitor for compliance with our supplier Code of Conduct under what are very challenging and complex circumstances. In response to the recent ETI report we have increased the size of our Ethical Trade team in Myanmar, who conduct the due diligence required throughout this period, enabling us to visit those factories we are still working with more regularly. We continue to investigate any allegations raised, and, where appropriate our local team will work to facilitate remediation. The safety and wellbeing of our own employees and of those who make our clothes remains our highest priority."
H&M declined to comment, while the other brands mentioned did not return a request for comment at the time of going to press.