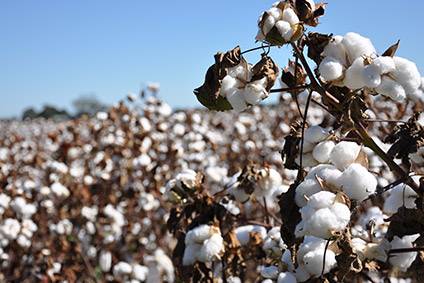 The first issue for the cotton season ahead is the collapse of the crop in West Texas, which produces the majority of cotton for the United States, the world's largest exporter, ICAC explains in its latest update.
Drought has prompted farmers to abandon virtually all non-irrigated cotton and now they're beginning to walk away from the irrigated crop too, it says. It's possible the deficit could be mitigated by good crops in the world's other top-producing countries but there's no guarantee that will happen, the organisation notes.
In addition, making the situation even more "explosive", are what ICAC calls jittery speculators and investment firms — worried about a global recession — driving prices down. This is an especially dangerous development because we don't need to go into a global recession to cause problems; fear that we might go into a recession is sufficient to wreak havoc in cotton markets, the organisation notes.
"Buckle yourself in because 2022/23 looks like it's going to be a bumpy ride," it adds.
The Secretariat is temporarily suspending publication of the price projections, with the ICAC noting it will re-evaluate the price situation in September and determine if it should resume price forecast projection modelling.
"High volatility and extenuating circumstances in global markets make it difficult for any modelling framework to produce accurate and useful information," it says. "Please note that this is only a temporary pause and as soon as we are confident in the model data, we will release projections."
From a historical perspective, the only other time the price model was suspended was during the 2010/11 season of unprecedented high price and volatility.