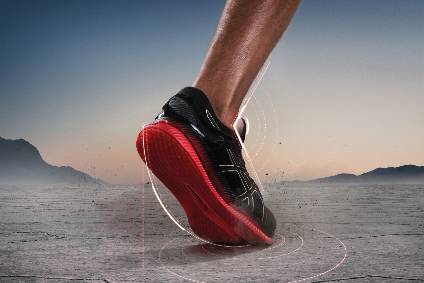 British luxury clothing brand Burberry, Italian skiwear maker Moncler, and Japanese footwear brand ASICS have been identified as global leaders for engaging with their suppliers on climate change.
The three companies, along with Gildan Activewear, Hugo Boss, Kering, adidas, H&M, Puma, Aditya Birla, LVMH Moet Hennessy Louis Vuitton, Fast Retailing, and Kohl's all appear on the S&P Global Sustainability Yearbook 2021.
The selection was based on a record 7,032 companies assessed in the S&P Global Corporate Sustainability Assessments (CSA), which is the basis for the S&P Global ESG Score. S&P Global ESG Scores also form the key factor for selecting companies for the Dow Jones Sustainability Indices (DJSI) and the CSA is used as one of the analytical tools for a growing series of S&P ESG indices including the S&P 500 ESG Index.
"The S&P Global Sustainability Yearbook distinctions recognise the value in rewarding groups of top-performing companies, while continuing to provide stakeholders with independent insights and valuable ESG intelligence," says Evan Greenfield, ESG chief operating officer at S&P Global. "We are encouraged by the record number of companies that completed the Corporate Sustainability Assessment this past year, which is a testament to the need for transparency and comparability for all market participants to better address ESG risks and opportunities."
This year's CSA participants were ranked with gold, silver and bronze class distinctions representing companies that achieve an S&P Global ESG Score within 1%, 5%, or 10% of their industry's top-performer.
Burberry and Moncler were both awarded 'gold class', while Gildan, Hugo Boss and Kering were all awarded 'silver class'.
Of the companies surveyed, 70 were ranked as 'gold-class', with the top regions being Europe (27) and emerging markets (20). 74 companies were ranked 'silver-class', with the top regions being Europe (34) and emerging markets (24), while the 'bronze-class' category contained 98 companies, with the top regions being Europe (44), Asia Pacific (22) and emerging markets (22).
The geographic breakdown found that emerging market companies represent the second strongest group in each distinction category, an upward trend over the last five years. Yearbook members from emerging markets also outnumbered their peers from Asia Pacific for the first time two years ago.
Click here to access the full list.