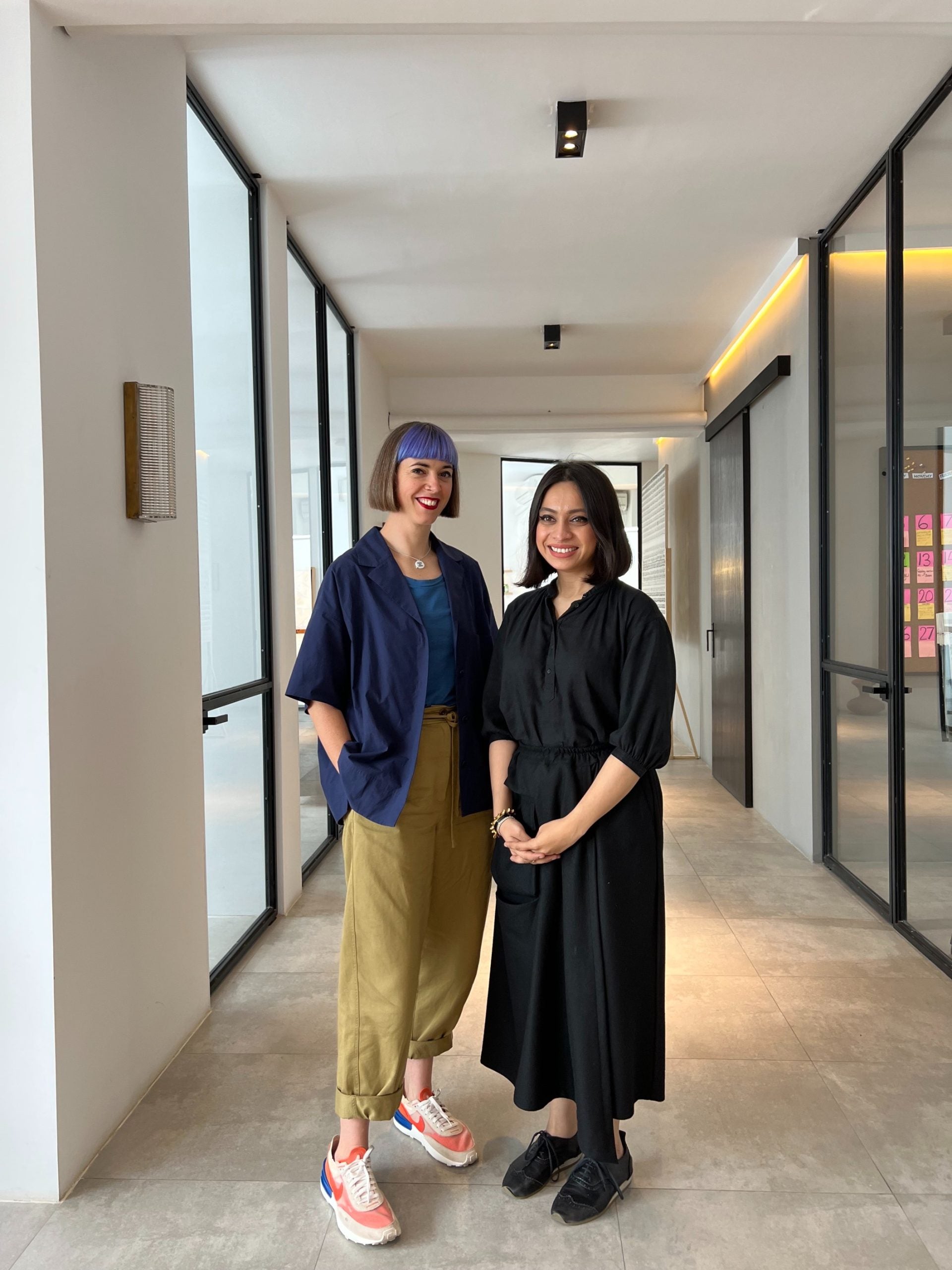 As part of the New Landscapes initiative from the UAL Fashion Textiles and Technology Institute (FTTI) in partnership with the British Council, Bureau 555 is one of six recipients of an overall funding package of £140,000 for its "advanced methods to support the education of 2D and 3D digital garment representation and 3D sampling skills."
The project, Bureau 555 explains, focuses on the 'digital representation' of textile materials and garment forms, and the use of digital visualisation tools in order to increase adoption of digital product design and manufacture within the apparel supply chain.
The R&D process will take place over a 5-month timeframe from April and August 2023, under the guidance of UAL FTTI.
Nusrat Mahmud, co-founder of Bureau 555, told Just Style exclusively: "The adoption of digital product creation within the supply chain in Bangladesh has the potential to diversify and add value to the RMG sector's offering whilst giving rise to efficient workflows and unique sustainability efforts. This grant ensures that Bangladesh is part of the textile and fashion industry's digital transformation."
Gabrielle Shiner-Hill, co-founder of Bureau 555, added one of the biggest barriers in the adoption of 3D sampling process is 'trust': "Do we trust what we see on the screen is true to life? Being awarded this follow on grant allows us to focus on digital perceptions in the supply chain and how textiles are tested and viewed in a 3D environment, this is one of the key areas of research which is needed to close the gap between physical sampling & 3D sampling."
The New Landscapes R&D programme is aimed to drive research and development (R&D) and nurture international cooperation around more responsible and socially engaged FTT industries. It was designed to foster new ideas that help shape the future of sustainable fashion, apparel and textiles globally, and support the cultural, social and environmental values of the FTT sector.
UAL FTTI and the British Council selected six innovative R&D partnership projects following an international call for proposals. Spanning the UK, Indonesia, Bangladesh, India, Nigeria, Philippines, and Malaysia, the six UK Small to Medium Enterprises (SMEs) and their overseas partners will work with FTTI and the British Council on the ongoing delivery of sustainable fashion, textiles and technology R&D concepts.