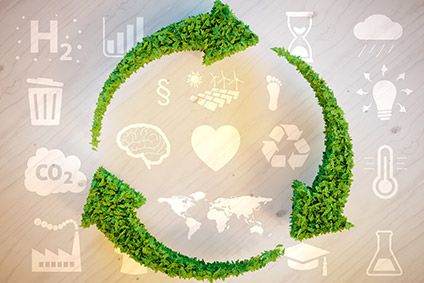 US-based off-price retailer Burlington Stores has reduced its greenhouse gas (GHG) emissions and installed a rooftop solar array at its new California distribution centre as part of its sustainability commitments.
In its third annual Corporate Social Responsibility report, Burlington notes it has reduced its scope 1 and 2 GHG emissions per operating square foot and per dollar of sales revenue by 44% and 38%, respectively, since its baseline year of 2016.
The company has also installed a rooftop solar array at its new California distribution centre. The 4.594 megawatts (MW) array went live in July of 2021 and is expected to produce about 7,685,000 kilowatt-hours (KWh) of electricity annually – the equivalent of taking over one thousand cars off the road for a year, according to the company.
Another development is Burlington's new 25,000 sq ft store prototype, which is expected to enable leaner inventory, reduced resources and lower energy consumption compared to the older 40,000 sq ft store size.
In the last year, the company has also created and filled the position of senior vice president of inclusion and diversity to further leverage inclusion and diversity to support Burlington's growth.
Other highlights include the completion of the company's 2020 Corporate Associate Engagement Survey, which showed 91% of Burlington's associates believe the company makes it easy for people from diverse backgrounds to fit in and be accepted.
The company was also ranked on the 'Best Workplaces for Women' list for the fourth consecutive year.
"Our third annual CSR report demonstrates our commitment to build a more resilient and sustainable company," says CEO Michael O'Sullivan. "The events of last year have accelerated a much-needed conversation about racial equality and social justice, which we must continue to prioritise as we move forward. In addition, environmental impacts due to a rapidly changing climate necessitate that every business, including Burlington, examine how we can be a part of enabling a more sustainable global economy.
"I am proud that we did not just survive the tumultuous events of 2020, but we continued to push forward in our corporate responsibility strategy. Our 2020 CSR demonstrates the progress we made on key ESG initiatives. We have a purposeful commitment to corporate responsibility, and know we have more work to do. We will strive to make thoughtful, incremental and continuous progress on our ESG initiatives in the years to come. This commitment should make us a stronger company, while delivering value for our associates, our communities, and our shareholders."
Click here to access the full report.