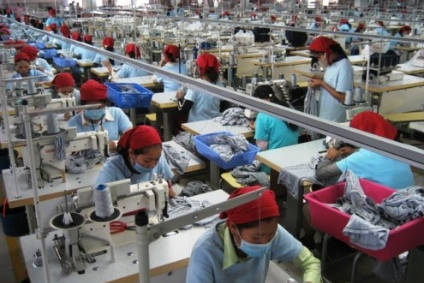 Global brands including Nike, Gap Inc, Levi Strauss and Under Armour are again urging the Cambodian government to address criticism of its human rights record or risk losing international trade benefits.
In a second letter to Cambodian Prime Minister Hun Sen, 20 global brands and retailers including Adidas, Esprit, New Balance, PVH and VF Corp, say they have not received any response to a previous communication sent in November – and warn that the success of Cambodia's garment sector goes hand-in-hand with the country's adoption and adherence to high labour standards.
The brands together imported goods from the Southeast Asian nation to the tune of US$9.5bn last year, and are concerned that the labour and human rights situation in Cambodia is posing a risk to the country's trade preferences.
Recently the European Union announced its decision to review Cambodia's Everything but Arms (EBA) benefits, starting the process that could lead to a temporary suspension of preferential EBA tariff arrangements – which can be removed if beneficiary countries fail to respect core human rights and labour rights.
And members in the US Congress have introduced the Cambodian Trade Act of 2019, which would require the US Government to review Cambodia's Generalized System of Preferences (GSP) benefits based on the declining respect for labour standards, including freedom of association, and other issues related to respect for human rights.
"Since 2001, the Cambodian Government's strong support for the BFC [the ILO Better Factories Cambodia programme] and implementation of strong labour standards has enabled first the garment sector, and now the footwear and travel goods sectors, to grow exponentially," states the letter. "Today, exports of garments, footwear, and travel goods account for more than one third (43%) of Cambodia's total Gross Domestic Product (GDP). This represents half of Cambodia's total exports. The preferential trade benefits that Europe, Canada, and the United States have implemented over this same period continue to be an important factor in many companies' sourcing decisions."
Recommendations that could keep Cambodia's trade benefits in place include establishing an arbitration council, having a law around trade unions, implementing a minimum wage law, and creating space for civil society.
At the end of last month, the World Bank warned that economic growth in Cambodia could slow as a result of heightened uncertainty over the loss of preferential access to the EU market. But Hun Sen said China had promised to help Cambodia should the trade benefit be withdrawn.