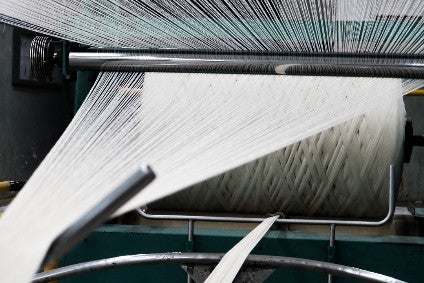 Fashion retailer C&A has launched the first Cradle to Cradle Certified platinum level fabric and what it claims is the world's most sustainable denim.
Developed in partnership with long-term C&A supplier Rajby Textiles and the circular economy advisor Eco Intelligent Growth (EIG), 'Beluga Denim' is said to be the only fabric in the world that meets highest Cradle to Cradle Certified level from the Cradle to Cradle Products Innovation Institute.
The fabric will be introduced today (31 January) at the C2C Congress 2020 in Berlin.
C2C Certified products are evaluated and optimised for human and environmental health, recyclability or compostability, renewable energy use, carbon management, water stewardship and social fairness, with the materials used designed to stay in a perpetual cycle of use and reuse.
There are five certification levels in the C2C Certified Program: basic, bronze, silver, gold and platinum.
Rajby's Beluga Denim for C&A is manufactured with 100% rapidly renewable resources and is fully recyclable. The new fabric is optimised for material health, from Global Organic Textile Standard (GOTS) certified organic cotton fibre to the process chemicals. Additionally, the process water is kept in a closed loop devised specially for this project and the final manufacturing stage is 100% carbon neutral.
The research to identify the most suitable materials and chemicals, to enable the product to be effectively recycled, was the result of a collaborative effort between Rajby, its supplier Archroma, EIG and C&A.
"C&A is proud to be the first fashion brand to achieve the highest certification level within the Cradle to Cradle Certified Product Programme, but as with our other circular innovations, we aim to share our knowledge open source to create a pathway towards circularity for the industry," Jeffrey Hogue, C&A's chief sustainability officer, said at the C2C Congress 2020 in Berlin.
C2C took to Twitter to congratulate C&A on the development:
Congratulations @ca_europe on the first fabric to achieve #C2CCertified Platinum. Made w/ #safeandcircular materials, a closed-loop process water system & 100% renewable resources, Beluga Denim is 100% recyclable & carbon neutral during final manufacturing https://t.co/woKZvtrf6s

— C2C Certified (@C2Ccertified) January 31, 2020