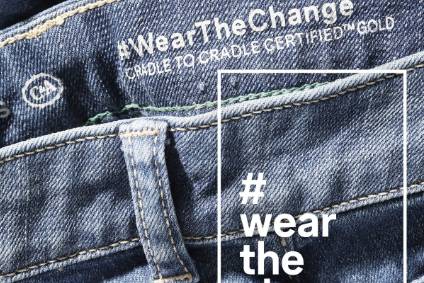 C&A has slammed allegations by worker rights campaigners that claim the firm "allowed violations of labour rights" at a garment production facility in Myanmar.
Netherlands-based research group Centre for Research on Multinational Corporations (SOMO), Clean Clothes Campaign Netherlands (Schone Kleren Campagne or SKC), and Action Labor Rights (ALR) from Myanmar issued a complaint about C&A to the Complaints and Disputes Committee of the Dutch Agreement on Sustainable Garments and Textiles (AGT), alleging its "substandard efforts to tackle problems at the Roo Hsing garment factory in Myanmar."
It says in 2018, Roo Hsing's management "repressed the trade union that had just started and forced employees to agree to an unfavourable bonus system."
It adds: "Angry workers set up a trade union, but through an effective union-busting campaign, management was able to nip this development in the bud. Harassment and intimidation led to the dismissal and forced departure of workers who had played a key role in the young union. There is currently no union active in the factory."
In addition, the complaint claims C&A has not called the factory to account for what it calls unlawful activities.
"C&A likes to present itself as a front runner in the field of corporate accountability, but at the same time allows the flagrant violations of labour rights in the production chain to continue," asserts Pauline Overeem, senior researcher at SOMO. "That is unworthy of the Garment Agreement. The Roo Hsing case is an important test case for the functioning of the complaints mechanism and for the credibility of the Garment Agreement."
The Dutch Garment Agreement has an independent complaints and disputes committee. Injured parties in the international clothing and textile chains of companies participating in the Agreement can submit a complaint if they feel that their rights have been violated.
SKC, ALR and SOMO said they hope turning to the complaints committee will lead to C&A "assuming its responsibility by calling on the Roo Hsing management to guarantee trade union freedom and to reinstate employees who have been unfairly dismissed or who were made to leave."
In a response to just-style, a spokesperson for C&A said the group "firmly rejects the accusations" made against it.
It said in 2018 a local activist NGO, Action Labour Rights (ALR), tried to start a factory union at the supplier's facility. It insists ALR is neither a union nor a worker representative organisation.
"When we were made aware of the SOMO and CCC accusations two years ago, we immediately started an investigation. Our investigation has neither shown a violation of the right of Freedom of Association nor did we find any evidence of activities undertaken by the factory management to prevent the formation of a trade union.
"We have shared all findings transparently with SOMO and CCC.
"Additionally, in early February 2020, we engaged with SMART Myanmar, which is one of the most reputable Worker Right Organisations in Myanmar, funded by the European Union, to conduct an independent investigation.
"SMART Myanmar did not find any evidence that would have confirmed the allegations made by SOMO and CCC. No evidence was found that would have confirmed incorrect workers dismissals. The SMART investigation included individual interviews with the affected workers.
"This report was also transparently shared with SOMO and CCC."
C&A added it explained to SOMO and CCC that it is "happy to talk to ALR to discuss all topics related to human and labour rights in Myanmar."
It added: "ALR is however not an organisation that should take part in negotiations with factories and talk on behalf of factory workers. This role can only be taken by an elected trade union representative.
"The overall process shows that we take our supply chain responsibility very seriously. We have a solid due diligence process in place. Our Supplier Code of Conduct and Employee Code of Ethics are guided by best practice on human rights, including the UN Guiding Principles for Business and Human Rights."
Last week, SOMO and CCC Netherlands criticised the Dutch AGT saying an investigation found member affiliates were failing to adequately address specific problems around human rights risks in the factories they work with.