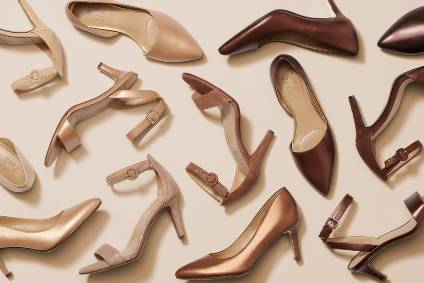 US footwear company Caleres has published its first environmental, social, governance (ESG) report in which it outlines commitments for the next five years, including a pledge to use environmentally preferred materials in 100% of its namesake brand's products and shoeboxes.
The inaugural 'Caleres Cares … Feet First' report is the result of the company's broader efforts to formalise its approach to ESG, complete a materiality assessment, and establish a strategic ESG framework that will be used to track its progress.
Notable 2025 commitments also include 25% of footwear sold in Famous Footwear will use environmentally preferred materials, and reclaim, recycle, or refurbish 90,000 pairs of shoes each year.
The firm also aims to reduce waste by 50% in Caleres' strategic sourcing supplier base, with 100% of strategic sourcing suppliers contributing to waste reduction; reduce energy consumption by 25% in Caleres-owned retail stores and distribution centres; and ensure 100% of strategic factories are socially compliant and employ leading global social working standards.
"At Caleres, how we do business has always been as important as how much business we do," says CEO Diane. "I know this passion and energy will carry forward as we pursue, track and report on our 2025 commitments."
The report, which was published yesterday (22 April), coinciding with Earth Day, also spotlights Caleres portfolio brands' individual sustainability initiatives and charitable endeavours in 2020 – including product donations for frontline healthcare workers during the Covid-19 pandemic.
Other companies who have made sustainability announcements in the lead-up to Earth Day include VF Corporation's action sports brand Vans; US denim brand Wrangler; Canadian outdoor apparel specialist Canada Goose; and Gap Inc's Old Navy clothing business.
Click here to see: What the fashion industry is doing for Earth Day.