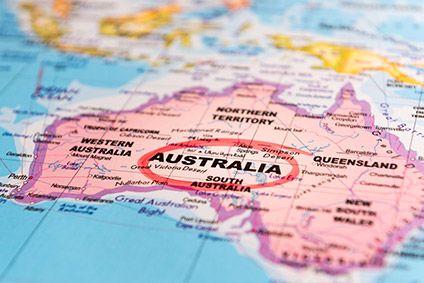 Australia needs new laws to combat forced labour in supply chains, a parliamentary inquiry has said, similar to those introduced by the UK in 2015.
A sub-committee of the Joint Standing Committee on Foreign Affairs, Defence and Trade last week tabled its final report, 'Hidden in Plain Sight', following an inquiry into establishing a Modern Slavery Act in Australia.
Chaired by Chris Crewther MP, the sub-committee found new laws were needed to combat modern slavery. In particular, it recommended large businesses be required to identify and report slavery risks in their supply chains.
The proposed legislation would draw on a similar law passed in the UK two years ago, which requires companies operating in the country with a turnover of at least GBP36m (US$52m) to produce an annual statement highlighting the steps taken to identify and prevent modern day slavery and human trafficking in every part of their organisation.
"Hidden in Plain Sight shines a light on modern slavery," says Human Rights Commissioner, Edward Santow. "The report sets out a reform process that is practical and realistic.
"Worldwide, we know there are more slaves now than at any time in human history. About half of the world's 45.8m slaves live in our region – the Asia Pacific. We have an obligation to address modern forms of slavery, which can include human trafficking, forced labour, wage exploitation and debt bondage."
The garment, textile and footwear industries are all cited in the report as having a high risk of forced labour, with imports of these products having increased in 2016 by 15.5%, 13.5% and 16.3%, respectively.
The Committee is recommending the Government establish an Australian Modern Slavery Act, including an Independent Anti-Slavery Commissioner to lead and coordinate Australia's response to combatting modern slavery.
The report points to evidence suggesting the UK's Commissioner has made an "important contribution" to raising awareness of modern slavery, better coordinating UK law enforcement agencies and advocating for improved supports for victims.
"The recommendation to establish a mandatory global supply chain reporting requirement for certain entities operating in Australia would require entities to take responsibility to ensure that they are not profiting, or gaining a competitive advantage, from modern slavery in their global supply chains," the report explains.
The report also calls for changes to the country's visa framework to better protect migrant workers, a community hotline to report the crime and the introduction of a national compensation for victims of modern slavery – funded through traffickers' gains.
A survey published last year showed the UK's Modern Slavery Act has led to increased engagement from directors on issues of risk within supply chains, and a greater focus on policy development, risk assessment and monitoring of modern slavery.