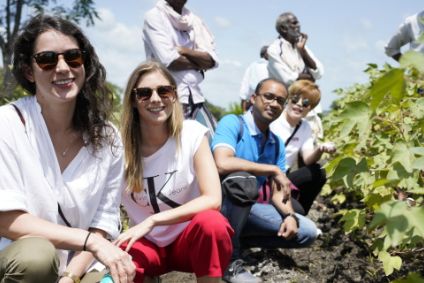 CEO of PVH Americas Trish Donnelly is to assume full global leadership responsibility for the Calvin Klein business as Cheryl Abel-Hodges steps down as CEO of the brand.
Abel-Hodges will move to an advisory position with effect from 1 July through February 2022. Donnelly, who has had oversight of Calvin Klein, joined apparel giant PVH Corp in February. She previously served as CEO of Urban Outfitters Group.
Stefan Larsson, CEO of PVH, said: "As well as her role with Calvin Klein, Cheryl made an impact on many areas of the company, including overseeing PVH's innovative underwear platform, which harnesses the collective power and best practices from across the company's iconic portfolio of brands."
News of Abel-Hodges' departure comes as PVH is also set to lose its chief operating and financial officer. Mike Shaffer is to depart the company in September to pursue other opportunities. An external search is underway for a successor CFO, and Shaffer will help to ensure a seamless transition.
"Mike has played an important role in shaping the direction of PVH over his 30 plus-year career with the company. As COO and CFO, he helped to expand our brands, including the acquisitions of Tommy Hilfiger in 2010 and Warnaco in 2013, as well as driving investments in infrastructure and operational capabilities. Mike has also been a strong proponent of our commitment to our industry leadership in aligning corporate responsibility, supply chain and technology," Larsson added.
The leadership update comes as PVH said overall revenue for the first quarter ended 2 May increased 55% to US$2.08bn, compared to the prior-year period, driven by growth across all regions and channels. Net income was $99.9m, compared to a net loss of $1.1bn.