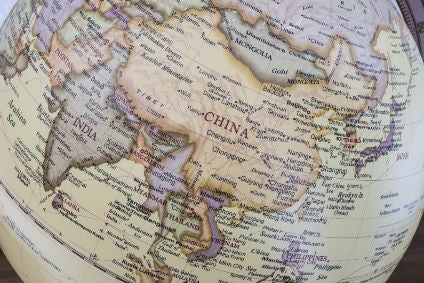 Cambodia and China completed their first round of negotiations on a free trade agreement (FTA) last week in Beijing, which if passed, would benefit the country's textile and garment industry.
The talks took place over two days from 20-21 January, according to local reports, and are the first discussions since the bilateral FTA was initiated in December 2019.
The trade volume between the two countries has increased from US$5.16bn in 2016 to $7.4bn in 2018, respectively. The two countries aim to reach $10bn in trade by 2023, according to the Khmer Times.
The two sides are understood to have discussed the topics raised by ten working groups including goods, investment, and services.
In an opinion article in the Khmer Times yesterday (28 January), Lim Menghour, deputy director of the Mekong Centre for Strategic Studies, part of the Asian Vision Institute, said the FTA would be a new mechanism that boosts and diversifies the economic potential and visions of the two nations.
Meanwhile, Kaing Monika, the deputy general secretary of the Garment Manufacturers Association in Cambodia (GMAC) told the Phnom Penh Post that the moves towards an FTA come at a "crucial time" for the country.
"I think it's the right direction and the right time for Cambodia to start looking at negotiating FTAs with various countries and blocs.
"Cambodia is expected to graduate from the UN's Least Developed Countries status in the next five to six years, after which we will lose the trade preferences provided to us by many developed countries. Cambodia's trade in the future should be supported and promoted by FTAs."
At present, Cambodia benefits from several FTAs as a member of Asean, including the Asean-Hong Kong FTA and Asean-Australia-New Zealand FTA.
Monika added: "We need to target more bilateral FTAs, and China is indeed our greatest potential partner. This is a market of more than one billion people and the world's number one economy in terms of purchasing power parity."
The second round of negotiations are scheduled to be held in Siam Reap, Cambodia, in April.