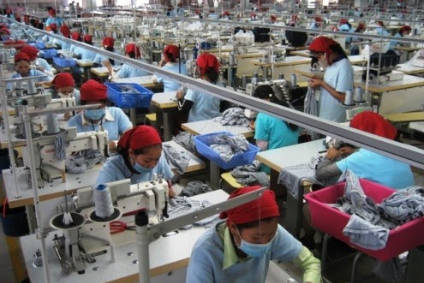 Cambodia's government has set out plans to launch a five-year development strategy for the country's garment, footwear and travel bag industry to improve its competitiveness.
In a meeting held by Cambodia's Ministry of Economy and Finance on 28 July, Minister Aun Pornmoniroth led a review of the roadmap. It was said that the garment, footwear and travel bag industry has played an important role in the economic development of Cambodia.
The aim of the 2020-2025 strategy will be to improve productivity and create a career path for migrant workers, promote the development of working conditions, invest in the industry, and promote the growth of export markets.
Cambodia is currently set to lose its European Union (EU) duty-free benefits on some garment and footwear products and all travel goods from 12 August in response to concerns over the government's "serious and systematic violations" of four human and labour rights conventions. After this date, the products will incur duties at the WTO's Most Favoured Nation (MFN) rate.
Last week, the country's footwear industry reiterated calls for the European Commission to postpone the partial withdrawal of benefits under the Everything But Arms (EBA) trade scheme – claiming the move will encourage buyers to shift sourcing from Cambodia to other countries.
The appeal came as foreign governments were urged to follow the lead of the European Union and pressure authorities in Cambodia to take action to address the human rights situation in the country.