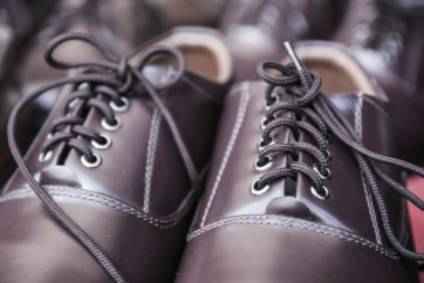 Cambodia's footwear industry has expressed "disappointment" over the EU's decision to partially suspend the Everything But Arms (EBA) trade benefit, describing the decision as a "dramatic setback" for the sector.
The move by the European Commission last week means that from mid-August, Cambodia will be charged duties on some garment and footwear products and all travel goods at the WTO's Most Favoured Nation (MFN) rate.
The withdrawal amounts to around one-fifth or EUR1bn (US$1.09bn) of Cambodia's annual exports to the EU and will be effective from 12 August. It also represents the withdrawal of benefits on around 30% of the country's footwear exports to the EU.
"Suspending EBA benefits for Cambodian footwear products will result in large job losses across the industry and will considerably hurt the industry's workforce, and put at risk of returning to poverty tens of thousands of our workers and the many tens of thousands of additional family members that rely upon our workers," says Ngoun Channara, deputy secretary-general of The Cambodia Footwear Association (CFA).
The Cambodian footwear industry includes some 120 factories, with more than 150,000 workers, around 85% of which are female, according to the CFA.
In 2018, Cambodia exported some EUR675m (US$729m) worth of footwear to the EU, accounting for more than 12% of total exports to the EU of EUR5.36bn. Cambodia is the fifth-largest supplier of footwear in terms of value to the EU, behind China, Vietnam, Indonesia, and India.
The CFA says the footwear sector has played a "major role" in the economic development of Cambodia by generating jobs, increasing wages, and helping people out of poverty.
"The EBA programme has been one of the key pillars in the successful development of our sector," the CFA says.
"This partial EBA withdrawal will set back progress in our sector and undermine the advances already in improving labour compliance in the footwear industry. In fact, it is clear that the EU decision to partially withdraw preferences is not the consequence of workers' rights concerns or lack of compliance in our sector, but other issues outside of the footwear sector. Unfortunately, the EU has imposed a disproportionate and punitive withdrawal on our sector without any explanation."
The CFA adds the action is being taken at a time of "great uncertainty" for footwear production and supply chain disruptions in Cambodia, widely due to the impact of the Covid-19 coronavirus.
"We hope that the EU would reconsider the timing of its decision in light of this extraordinary challenge that confronts Cambodia, and other countries in our region.
"We also strongly request that the EU…reconsider this partial withdrawal and not move forward with its implementation."