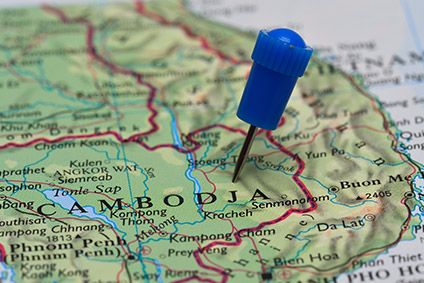 Four textile factories in Cambodia may be forced to stand down operations due to raw material supply interruptions from China related to the Coronavirus outbreak, according to the country's Labour Ministry.
Citing ministry spokesman Heng Sour, Reuters said there had been delays in deliveries of garments, yarn, buttons, and shoe soles.
"If by the second week of March, factories still don't know when they will be able to get the materials from China, they may suspend for two to three weeks," Sour said, adding that four factories, which employ around 3,000 workers in total, had expressed their concerns to the government.
Sour declined to provide names of the factories or which brands they supplied.
The garment industry is Cambodia's largest employer. The industry accounts for more than 78% of the country's total merchandise exports and 20% of its annual economic growth.
Cambodia is currently awaiting a decision from the European Union on its Everything but Arms (EBA) duty-free trade benefit with a final determination expected on Wednesday (12 February). Members in the US Congress have introduced bills that would require the US government to review Cambodia's Generalized System of Preferences (GSP) benefits. Both actions are based on the declining respect for labour standards, including freedom of association, and other issues related to respect for human rights issues in Cambodia.
Earlier this year, the International Monetary Fund (IMF) warned of a permanent decline in garment sector output and employment should the benefit be lost.
But a Reuters report, citing a speech from Cambodian Prime Minister Hun Sen, said the country is refusing to "bow down" to foreign demands.
"We call on the Cambodian people to stand up to protect Cambodia's independence, sovereignty and peace. Let's not bow down to anyone, we must work hard to live.
"We want to be friends and partners with all countries around the world but if they do not understand us and want to force us, we don't agree. We have already tasted countless war, tragedies they had made for us, but we are not dead."