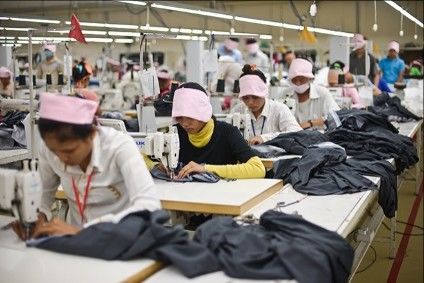 Speaking to local publication the Khmer Times, Ken Loo, secretary general of the Textile, Apparel, Footwear & Travel Goods Association in Cambodia (TAFTAC), formerly the Garment Manufacturers Association of Cambodia (GMAC), said Cambodian footwear exports to the EU and the US have "not improved" and may continue to decline for the first half of 2023.
He attributed the decline to lower incomes in several countries as the Ukraine war pushed up prices of consumer goods and footwear.
Cambodian Footwear Association president Ly Khun Thai added the fall in orders for footwear is expected to be around 30% compared to the first half of last year which could lead to most factories cutting working hours and suspending more workers.
TAFTAC and the CFA could not be reached for comment at time of press.
For the first 11 months of the year (January to November) Cambodian exports of footwear rose 28% to US$1.5bn. Clothing exports rose 24% to $2.4bn according to the most recently available data from the General Department of Customs and Excise of Cambodia.
At the end of last year, the Asian Development Bank (ADB) approved a US$50m policy-based loan aimed at supporting the government of Cambodia to diversify the country's economy and boost its global competitiveness.
The loan will support Cambodia's post-Covid-19 economic recovery by supporting government reforms to enhance the investment and business environment; foster the growth of micro, small, and medium-sized enterprises (MSMEs); and improve trade policy and trade facilitation.