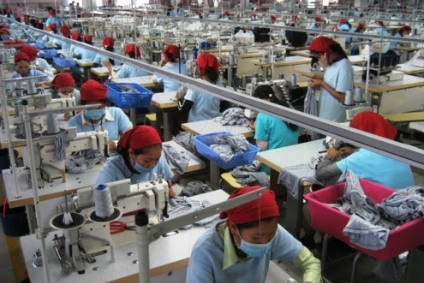 The Cambodian government is understood to have promised tax breaks to garment factories hit by the EU's partial removal of preferential trade access, and supply chain disruptions from the coronavirus epidemic.
Prime Minister Hun Sen made the announcement yesterday (24 February) at a meeting of the Council of Ministers in Phnom Penh. He said factories "strongly affected" by the tariffs or coronavirus would be exempt from tax for at least six months, according to Reuters.
The government has also pledged to help pay partial wages to workers if production is halted. "When these factories suspend operations, they will pay 40% of the current minimum wage (to their workers), while the government will pay workers an additional 20%. So, in total, workers will get 60% of their current wage," Reuters reported Sen as saying.
The European Commission's decision to withdraw some of the country's preferential access to the EU market means from mid-August the country will be charged duties on some garment and footwear products and all travel goods at the WTO's Most Favoured Nation (MFN) rate.
The withdrawal amounts to around one-fifth, or EUR1bn (US$1.09bn), of Cambodia's annual exports to the EU and will be effective from 12 August.
The decision followed concerns over alleged human rights violations. EBA preferences can be removed if beneficiary countries fail to respect core human rights and labour rights.
The organisation representing garment manufacturers in Cambodia (GMAC) has urged the Commission to reconsider its decision. The major beneficiaries of the programme have been the country's garment and travel goods sectors represented by GMAC. These industries account for some 75% of Cambodia's total merchandise exports and some 90% of exports to the EU, which is the largest market for the goods that are produced by the manufacturers that GMAC represents.