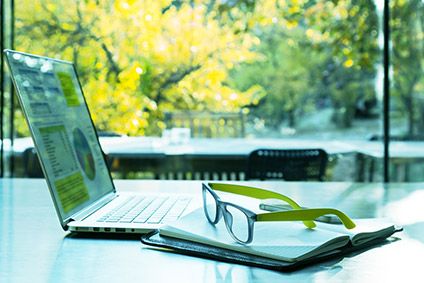 A European Commission due diligence report that claims companies are not disclosing enough about climate change and other sustainability issues in their supply chains has been backed by a coalition of environmental groups and human rights campaigners.
The report published last week by the Alliance for Corporate Transparency entitled 'Study on Due Diligence Requirements through the Supply Chain' suggests voluntary measures are failing and that there is a need for regulatory action.
Backed by public interest law firm Frank Bold, the study of 1,000 companies analyses the information the firms disclose on their environmental and societal risks and impacts following the requirements introduced by the EU Non-Financial Reporting Directive. The study concludes that "the poor quality and comparability" of these disclosures is hindering efforts to scale up sustainable finance as investors do not have reliable information to inform their decisions.
Amnesty International, Action Aid, ECCJ, Global Witness, Clean Clothes Campaign, ECCHR, CIDSE, Anti-Slavery International, and Friends of the Earth have since put out a joint statement backing the study.
"With the conclusion of the study, the European Commission is taking a serious step toward identifying how the EU could better fulfill its obligations under the UN Guiding Principles on Business and Human Rights," the joint bodies say. "The EU must now pass mandatory due diligence rules in order to comply with its duty to protect against corporate abuses such as land grabbing, human rights abuses, the killing of human rights defenders, forced and child labour, gender-based violence, and environmental degradation and deforestation."
The bodies are calling on the European Commission to "act swiftly" on the study's findings and "urgently initiate the process toward a legislative proposal" on corporate human rights and environmental due diligence, which includes enhanced access to judicial remedy for victims. They also ask for such a proposal to "effectively address human and environmental rights abuses whilst enhancing remedy for victims", including corporate liability for harm caused.