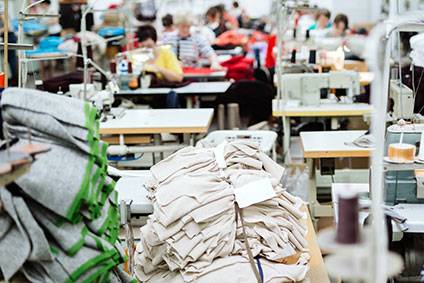 Campaigners are calling for the UK government to provide practical support to protect all workers in the Leicester garment industry, including the payment of unpaid wages and benefits.
Leicester's clothing manufacturing industry has been thrown into the spotlight again in the last week after media reports surfaced of exploitation and unsafe conditions at one of Boohoo's supplier factories, which reportedly paid staff just GBP3.50 (US$4.38) an hour. A similar situation was found at a supplier for online retailer Quiz in Leicester, which was also found to have continued operating during a local lockdown due to the pandemic.
In an open letter to Prime Minister Boris Johnson, Secretary of State for the Home Department Priti Patel, and Secretary of State for Business, Energy and Industrial Strategy Alok Sharma, campaign group Labour Behind the Label along with key stakeholders call on the government to provide for those garment workers who have been the victims of wage theft, furlough fraud, unsafe environments, and modern slavery.
"It's a scandal that over a decade has passed since reports of exploitative work conditions in Leicester first emerged, with very little action from the government," says Meg Lewis, campaigns manager at Labour Behind the Label. "We need the government to take immediate action, protect workers and make exploitative labour a thing of the past."
The letter says that neither the government nor the responses from Boohoo or Quiz have offered any remediation to workers.
It also calls for an urgent independent investigation of the situation of garment workers in factories in Leicester and other high-risk UK locations.
"While we welcome the announcement of the establishment of a task force to investigate 'on the ground' in Leicester, it is crucial that the underlying drivers of abuse are identified so that long-term solutions can be developed," the letter reads. "An investigation must be undertaken into brands purchasing practices, which are often drivers for illegal working conditions in the garment industry in Leicester and other cities with garment manufacturing in the UK. This investigation must report to Parliament with an interim report and a final report."
In addition, the letter calls for the government to ensure there is dialogue with a whole range of stakeholders, including local community groups, those working on modern slavery, immigration as well as those with expertise in due diligence legislation.
"We look forward to working with you to address these very serious challenges to a thriving, creative sustainable and successful fashion manufacture sector in the UK, which we all want to see," it concludes.