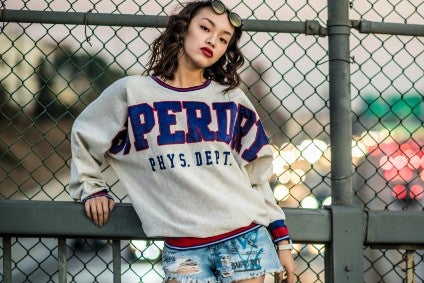 Following plans outlined at the end of last year to shake up its supply chain after a 49% slide in profits, UK retailer Superdry is appointing new creative director to take charge of brand innovation.
Phil Dickinson, a former executive at NIKE, will be in charge of product design and will also input into driving the wider creative direction of the brand.
It is one of the areas Superdry has been looking to improve, blaming lack of innovation in some core categories for pressure on its sales, following the release of its first-half results in December. Group sales during the period grew 3% to GBP414.6m on the back of wholesale and e-commerce growth, but were offset by a revenue decline in retail stores. The company, which relies on cold weather-related products, also said sales were impacted by "unseasonably warm weather through November and December" in all of its key markets.
Dickinson, who has been running a design agency since 2013 with clients including adidas, Diadora and Woolmark, is said to have "deep experience of brand, product, design, retail and e-commerce."
Euan Sutherland, Superdry CEO, said: "Phil is one of the best creatives working in our industry and we are delighted that he is joining Superdry. Last summer we kick-started an 18-month product diversification and innovation programme and Phil will bring extra pace, focus and energy to that work. I am really looking forward to working with him as we continue to deliver our global digital brand strategy."