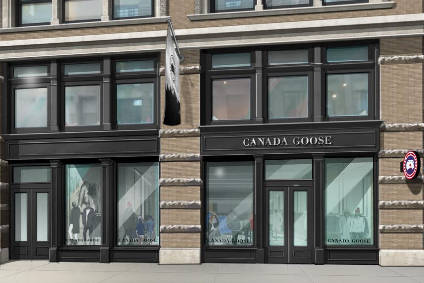 Outdoor apparel specialist Canada Goose is stepping into the footwear market for the first time after acquiring Canadian shoe maker Baffin Inc in a deal worth CAD32.5m (US$24.9m).
With 80 employees, Baffin designs and manufactures performance outdoor and industrial footwear, which are predominantly sold through distributors and retailers in Canada and the United States.
"As we continue to execute our current growth initiatives and build an enduring brand for generations to come, Baffin provides us with valuable infrastructure and know-how to start exploring the exciting global footwear category," says Canada Goose CEO Dani Reiss. "This strategic and long-term investment is an important first step in Canada Goose's footwear journey."
As a new wholly owned subsidiary of Canada Goose, Baffin will continue to operate on a stand-alone basis out of its headquarters in Stoney Creek, Ontario.
"I am very excited by this step in our evolution. In joining the Canada Goose family, we could not be in better hands and I look forward to leading the business under their ownership as we realise the full potential of the Baffin brand," adds Paul Hubner, president of Baffin.