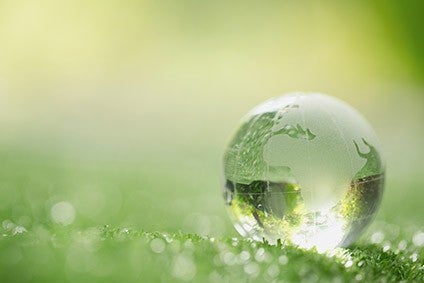 Not-for-profit environmental organisation Canopy has launched a 'Next Generation Vision' for viscose to support the investment in, creation, trial, and purchase of rayon and viscose products made from low-impact alternative fibres.
Following the launch of Canopy's 'Next Generation Action Plan' at Davos during the World Economic Forum, 26 CanopyStyle brands and producers, including H&M, Esprit, Inditex and M&S, have backed the new Vision.
"Clothing made from Next Generation fabrics is not science fiction, it is already in stores and is an essential part of the fashion industry's work to address our planet's climate and biodiversity crises," says Nicole Rycroft, Canopy's founder and executive director. "These brands and producers are showing real leadership. We know more will join this path in the coming months."
The Next Generation Vision for viscose includes support for:
All new viscose production capacity and/or mill expansions located in proximity to, and tailored for, the processing of Next Gen feedstocks.
20% of all viscose production will be using Next Generation feedstock content — with a priority of replacing any remaining sourcing from Ancient and Endangered Forests, by the end of 2021.
Production of enough innovative Next Generation fibre to replace at least 90% of viscose production volumes currently coming from Ancient and Endangered Forests, by 2025.
In 2030, 50% of all viscose made from Next Generation feedstocks.
"Moving to circular alternatives such as waste textiles, microbial cellulose, or agricultural residues will help the fashion sector meet their climate and sustainability goals, while ending sourcing from ancient and endangered forests," says Canopy.
The list of supporters, which includes multiple brands of larger parent companies such as H&M and Inditex, also includes Tangshan Sanyou, the world's fourth-largest viscose producer, that is now selling initial runs of viscose from 50% post-consumer cotton.
Of the world's five largest viscose producers, three already offer initial product lines with 20% to 50% recycled cotton, Canopy says.
This vision will support meeting global 2030 climate and biodiversity targets and would require 17 new Next Gen mills and US$3.4bn in investment over the next decade.
In December, Canopy revealed that over 40% of global viscose supply is now verified as low risk of coming from ancient and endangered forests thanks to its Hot Button ranking of global viscose producers.
According to Canopy, there has been a "significant" jump in the volume of man-made cellulosic fibre (MMCF) manufactured by producers with 'green shirt' rankings. The report shows 'green shirt' producers now account for 42.5% of global viscose production as more producers take action to remove risk of sourcing from ancient and endangered forests and introduce innovative feed-stocks such as recycled clothing.