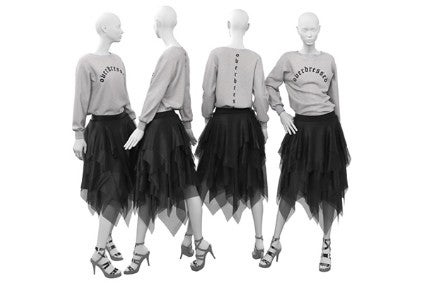 Centric Software says it has achieved an industry first with the integration of Alvanon's 3D avatars into Centric PLM 3D workflows, to offer a complete end-to-end 3D process.
"This collaboration with Alvanon will empower designers who use Centric PLM to access 3D avatars while working seamlessly in a familiar environment," says Ron Watson, VP of product at Centric Software. "Centric's open API enables complex integrations with different technologies, streamlining processes while leveraging information from many sources so that users can work faster and more efficiently on a single platform rather than in multiple siloed applications."
Jason Wang, COO of Alvanon, adds: "At Alvanon, we believe that the 3D journey begins with the 3D avatar. Not just any avatar, but the fit standard that represents the brand's target customers' body shapes and sizes. We are pleased to team up with Centric PLM, to enhance their customers' design capabilities, and the overall user experience. It's via close collaboration with leading solution providers such as Centric PLM that we can deliver our range of virtual avatars and provide the fit accuracy that brands and retailers demand."
Centric PLM users can store, search and download Alvanon avatars (virtual AlvaForms) directly from Centric PLM. The integration between Centric, Alvanon, CLO3D and GoVise makes it possible to use Alvanon 3D avatars from Centric PLM libraries in Clo3D design.
Karen Keane, senior manager IS – product and brand, and Nancy Fedoruk, 3D creative lead at Arc'teryx have both taken advantage of the feature. They said: "It will allow us to house the Avatar library in Centric in a visual, searchable UI, that is also available in CLO3D. Avatar's are the true starting point for 3D Product Development – it's great to leverage the custom integration between our three partners, Centric PLM, Alvanon, and CLO 3D."