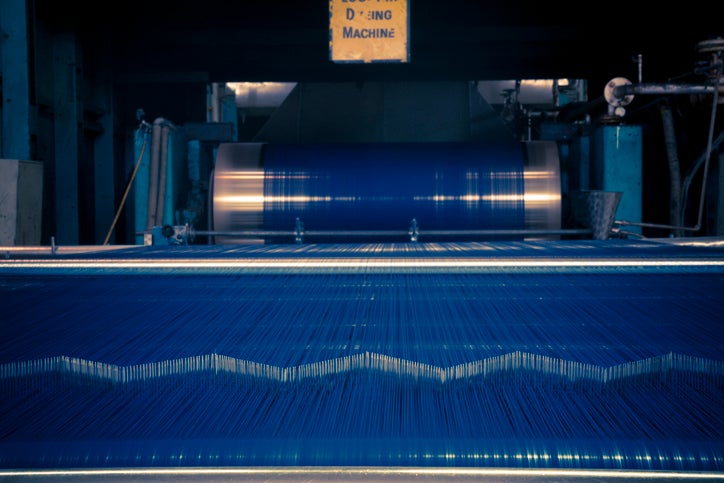 Champion Thread Company (CTC) has opened a new dyehouse in Clover, South Carolina, strengthening its domestic hold in the state with its headquarters nearby in North Carolina.
Founded in 1979, the company provides the garment industry with industrial sewing thread, engineered yarns, and accessories for textile and sewn products.
The new facility enables CTC to dye its yarns and threads efficiently and locally to speed deliveries, expand scheduling flexibility, reduce costs, and ensure colour accuracy.
As part of this domestic manufacturing investment, CTC is retraining existing team members and recruiting for new positions created as the new facility ramps up production.
Company president Matt Poovey said of the opening, "At a time when global supply chain disruptions and uncertainties abound, we are strengthening our capacity."
"This investment supports our ongoing focus on building lean, flexible manufacturing operations and environmentally sustainable products and operations. Our teams' impressive commitment to seeing us through the pandemic made this investment in the American textile workforce a simple decision for us."
The dyehouse comprises new efficient and sustainable technologies. This includes low liquor ratio dyeing equipment that significantly reduces water usage and energy-efficient, on-demand boilers that substantially reduce dyehouse emissions.
CTC's facility also has a state-of-the-industry dye lab, process automation, monitoring and control systems. The operation increases local finish winding, twisting, and packaging capacity for threads and yarns.
Sustainability has been a key issue for dyehouses, as found in the collaborative pilot run by Arvind Effluent Treatment plant a couple of years ago. Fashion for Good, the other collaborator, pointed that a typical dyehouse generated one to three tonnes of sludge per day from wastewater treatment, costing more than US$200,000 annually for its disposal and generating over 5,000 tonnes of greenhouse gases a year.