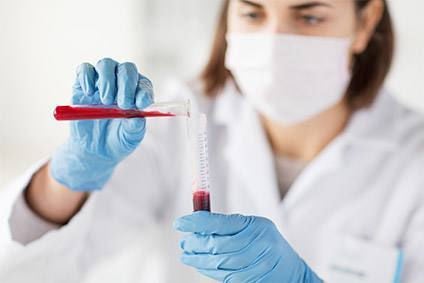 Levi Strauss & Co has partnered with chemical management software provider Scivera, and analytical chemistry lab NimkarTek, to develop a screening programme for tracking hazardous contaminants in commodity chemicals in the global apparel supply chain.
The Safer Commodity Screening programme enables the screening, scoring, and tracking of this critical part of textile chemical throughput at dyehouses, mills, and laundries. Factories and traders can consult scores and trends to make informed commodity chemical purchasing and use decisions and to phase out use of poorly performing commodities.
Safer Commodity Screening is comprised of NimkarTek's In-Screen process and Scivera's cloud-based software platform, SciveraLens. In-Screen is a cost-effective, qualitative, analytical screening programme for testing the full range of commodity chemicals used in the textile, footwear, and apparel industries. It provides quick and reliable review of commodity chemical samples, thereby offering an unprecedented ability to identify substances restricted for use by the Zero Discharge of Hazardous Chemicals (ZDHC) Programme or impurities that may originate from other industries.
The companies say the "must-needed" transparency the screening programme gives will make a "significant contribution toward safer, more transparent, more sustainable chemical supply chains".
"Commodity chemicals are produced in bulk for industrial use and account for 80% of process chemicals by volume used in the apparel supply chain," they explain. "These chemicals include sodium chloride (salt), acetic acid, sodium hydroxide, and citric acid, among others. Commodity chemicals are used at every step of wet processing, including bleaching, dyeing, and finishing. After use, commodity chemicals are treated and discharged directly into wastewater.
"Some commodity chemicals are supplied in pure form, directly from manufacturers. Others are supplied to the textile industry, through traders, as byproducts from other industries, such as pharmaceutical, biotech, or agro-chem products. Historically, customary testing and screening methods have proven ineffective for commodity chemicals due to high costs. As a result, companies have had limited visibility into potential contaminants from upstream processes that could lead to downstream environmental impacts. Safer Commodity Screening changes this paradigm."
Scivera configured its SciveraLens platform to create SciveraLens Safer Commodities to provide brands and manufacturing facilities with a low-cost, scalable method to register, track, score, and compare commodity chemical screening results. The company's flagship software product, SciveraLens Rapid Screen, has been used for years by Levi Strauss and other brands and their speciality chemical suppliers to support the scale-up of the Screened Chemistry programme for textile auxiliary and dye formulations.
SciveraLENS Rapid Screen also enables efficient exploration of safer alternative chemicals and reduces the cost of chemical management business processes for brands and suppliers in diverse consumer product categories including electronics, toys, cosmetics, and household items.
Levi Strauss says it will establish Safer Commodity Screening as a requirement for all relevant manufacturing suppliers and work with NimkarTek and Scivera to scale the programme across its supplier base in 2020.
NimkarTek and Scivera are also supporting the expansion of the programme to other brands in 2020.