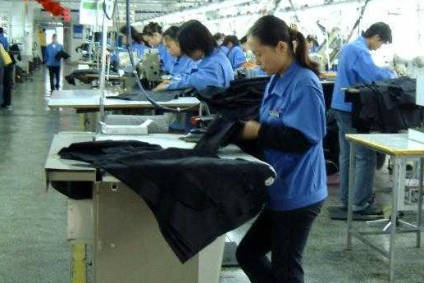 Accumulated industrial profits in China's apparel and textile sectors climbed in the first ten months of the year, new figures show.
According to from China's National Bureau of Statistics, apparel profits were up 8.6% to CNY109.77bn (US$16.6bn) in the period January to October 2017 compared to last year. Textile profits were up 3.2% to CNY165.88bn.
The figures, which represent industrial enterprises with revenue from principal activities over CNY20m, show industrial revenues for apparel firms grew 5.1% to CNY1.96trn. Textiles revenues, meanwhile, increased 6.3% to CNY3.42trn.
In the third quarter, however, apparel earnings were down 2.7% month-on-month to CNY33.59bn, but were up 8.5% relative to the same quarter last year.
In the first ten months of 2017, the profit made by industrial enterprises achieved CNY6.24trn, a year-on-year increase of 23.3%, and the growth rate increase of 0.5 percentage points from the first nine months.