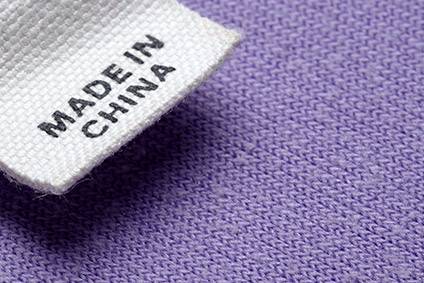 After deteriorating at the quickest pace on record in February, factory activity in China rebounded in March – but orders fell as the pandemic worsened across the rest of the world.
From falling to a record low of 40.3 in February, when China went into an enforced lockdown to try to stem the spread of the coronavirus, the Caixin China General Manufacturing PMI (Purchasing Managers' Index) rose to 50.1 in March.
The indicator provides a single-figure snapshot of operating conditions in the manufacturing economy. Figures above the 50.0 point mark indicate growth in manufacturing activity, so March's reading signals a broad stabilisation of business conditions.
"The data in the survey, which was conducted from 12-23 March, reflected that manufacturers were still gradually getting back to work," says Dr Zhengsheng Zhong, chairman and chief economist at Caixin subsidiary CEBM Group. "The March expansion in the manufacturing sector returned to a level seen before the coronavirus epidemic."
However, while manufacturing output expanded slightly as more firms reopened following widespread company shutdowns and travel restrictions, orders declined as the Covid-19 situation worsened overseas.
Total new orders fell for the second month running, backlogs of work continued to grow, delivery times lengthened sharply, and some survey responses pointed to delayed or cancelled orders by customers.
In line with the trend for output, purchasing activity rose slightly at the end of the first quarter. But reports of material shortages and greater reliance on current inventories led to a reduction in input inventories, while average lead times for inputs increased at the second-quickest rate in just over 12 years.
Stocks of finished goods meanwhile rose, albeit marginally, which was partly linked to difficulties in shipping items due to restrictions related to Covid-19.
Average input costs fell for the first time since August last year, though only slightly. A number of firms linked the fall to weaker global demand conditions. Companies generally passed on lower cost burdens to clients by cutting their selling prices, in hopes of boosting sales.
Looking ahead over the next 12 months, business confidence remains high, with many firms optimistic that demand will pick up once the pandemic situation improves.
"To sum up, the manufacturing sector was under double pressure in March: business resumption was insufficient; and worsening external demand and soft domestic consumer demand restricted production from expanding further," Dr Zhengsheng Zhong adds.
"Business confidence was still high and the job market basically returned to the pre-epidemic level, laying a positive foundation for the economy's rapid recovery after the epidemic."
Recent survey data from the China Textile Federation confirms that a slowdown in orders remains one of the biggest challenges facing factories.