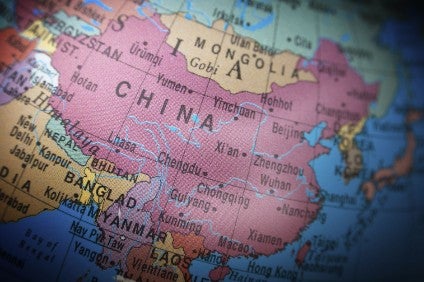 The 'Reborn – China Fiber Zero Carbon Action 2023 — Sustainable Textiles Credible Platform' was launched at the National Exhibition and Convention Center in Shanghai.
It is supervised by the Department of Consumer Goods Industry of Ministry of Industry and Information Technology and Suzhou Market Supervision Administration and will be jointly run by China Chemical Fibers Association and the National Advanced Functional Fiber Innovation Center, according to China Daily.
China is the world's largest producer and consumer of chemical fibre – a crucial raw material for the textile industry. China produced 64.88 million tons of chemical fibre in 2022, which was more than 85% of the country's total fibre processing volume and more than 70% of the world's total fibre output.
According to He Yaqiong, Director of the Department of Consumer Goods Industry of the Ministry of Industry and Information Technology, the Government is working to establish China's recycled fibre standard certification system with guiding and supporting the establishment of the Sustainable Textiles Credible Platform as one of the steps to do so, China Daily reports.
"Since building a certification platform for the traceability of the entire life cycle of green fibre products is conducive to promoting the low-carbon, environmentally friendly and circular development of the industry, the Department of Consumer Goods Industry of the Ministry of Industry and Information Technology will strengthen coordination and promotion, and organise and support industry associations, high-quality brand owners, and manufacturers to connect with the platform, jointly improve the platform, so as to quickly promote the popularity and recognition of the platform in the industry."
Duan Xiaoping, Vice President of the China National Textile and Apparel Council, said the green development of China's textile and chemical fibre industry is "leading in the world". He cited the low consumption of raw materials and energy for products, the low resources and energy consumption to produce the same number of products, the top place of the world's output of recycled fibres ranks, and the top-class recycled fibre production.
Duan called for a strengthening of the promotion of green fibre products, and a speed up of the construction of the platform to "guarantee consumers' confidence in buying green products". He also recommended the establishment of a complete waste textiles recycling system to achieve zero old clothes waste to tackle the waste-related pollution and ensure a steady supply of raw materials for the production of green fibres.
Around 26 enterprises are reported to have signed up to the platform and were honoured during the conference for doing so.