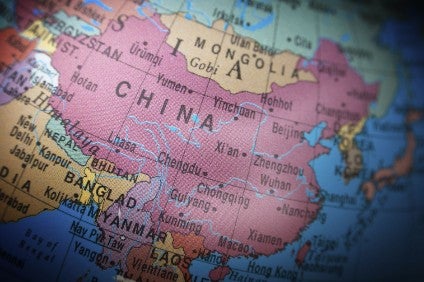 China's share of US apparel imports has dropped for the first time since 2016, with new figures suggesting companies are continuing to diversify their sourcing away from China even though it remains the cheapest of the top-10 supplier countries.
Just-released full-year figures for apparel imports into the US show China's share of the market in volume terms has declined from 41.92% in 2018 to 39.93% in 2019. The fall comes after the country increased its share in 2017 and 2018, from 41.91% to 41.92% respectively, following a drop in 2016.
The decline also comes despite a near 5% drop in the country's per-unit price for clothing last year, according to data from the Department of Commerce's Office of Textiles and Apparel (OTEXA), making it the most competitively priced of the ten largest US apparel suppliers. In 2019, China's per-unit price of apparel came in at US$2.24 per square metres equivalent (SME) compared with $2.35 a year earlier – 4.6% lower.
China has been losing some of its export competitiveness over the past few years through gradual currency appreciation, labour shortages in factories, shrinking capacities, disruption due to stricter enforcement of laws by the government, and increased competition from domestic market production demands. However, it has largely managed to offset this through efficiency and productivity gains. The country has also been engaged in a fierce trade war with the US over the last two years, which has resulted in tit-for-tat tariffs.
Suppliers like Vietnam, Bangladesh and Cambodia appear to be benefiting, with all three recording an increase in US market share in 2019.
Vietnam's garment sector, in particular, has benefitted as producers and buyers diversify their supply chains, and the data shows the country has continued to increase its share of US apparel imports in volume terms, rising from 13.39% in 2018 to 14.26% in 2019. This is a marked increase from 2010 when Vietnam held a share of just 7.72%.
Bangladesh, meanwhile, has seen its share of the US market increase from 6.95% in 2018 to 7.25% in 2019. And Cambodia's stake has edged up from 3.62% to 3.76%.
These, however, pale in comparison to China, which still accounts for almost three times the volume of imports from Vietnam – proving that no country can match China in terms of the size of its supply base, its range of skills, its quality levels, its product variety and the completeness of its supply chain.
As the largest supplier of apparel to the US, the volume of China's shipments amounted to 11.67bn SME in 2019, a 5% fall on the prior year. In comparison, Vietnam's shipments reached 3.73bn SME, an increase of nearly 6.1%.
Of the other top-ten apparel suppliers to the US, India, Honduras and Pakistan all increased their market shares, while Indonesia, Mexico and El Salvador all saw declines last year.
Over the last 12 months, only four of the top ten apparel supplier countries booked growth in the volume of shipments to the US, with Pakistan seeing the largest increase. Vietnam booked the second-highest gain, of 6.1% to 3.96bn SME, while Bangladesh saw shipments grow by 4% to 2.01bn SME last year.
Cambodia booked an increase of 3.6% to 1.04bn SME, while India reported a 3.5% increase year-on-year to 1.12bn SME.
The volume of total US apparel and textile imports edged up 0.29% for the year to 111.28bn SME. Within this, textiles were down 2.27% to 27.46bn SME, while apparel shipments grew 1.16% to 83.82bn SME.