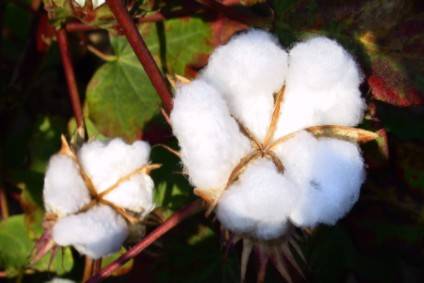 China, the world's top cotton consumer, has announced that it will auction 800,000 tonnes from its reserve in 2019.
According to forecasts from the International Cotton Advisory Council (ICAC), the country has approved a cotton sliding tariff import quota, with the reserve auction set to begin on 5 May and run through 30 September. Reserves will be offered in 10,000-tonne quantities each day (in previous seasons, 30,0000 tonnes have been offered per day).
While China is projected to be the world's largest consumer at 8.45m tonnes, the US is expected to remain the world's largest exporter in 2018/19, despite ongoing Chinese tariffs.
The 25% tariffs placed on US cotton in July 2018 have led to changes in the way fibre flows into China, the ICAC says.
As China's imports from the US have declined, other producers are stepping up to feed its mills, with the biggest increases coming from Australia and Brazil. Australia, which shipped 280,000 tonnes to China in the 2017/18 season, has already exceeded 440,000 tonnes through March 2019.
Similarly, Brazil — which shipped 82,000 tonnes to China in 2017/18 — has already exported 380,000 tonnes to China through March 2019. Other countries that have expanded their exports to China include India, Benin, Sudan, Greece, Cameroon, Burkina Faso and Mali.