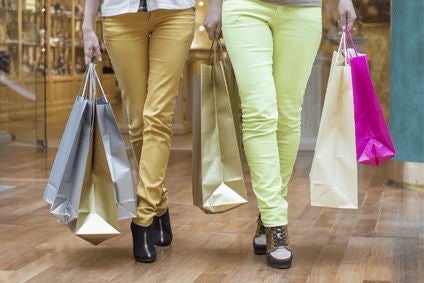 The trade war the US and China are presently engaged in will hurt US consumers, an audience was told at the National Retail Federation's conference discussing holiday retail spend.
The organisation last month released detail on holiday spending in the US and forecast retail sales to increase by 4.3% and 4.8% thanks to a "healthy economy and strong consumer confidence". The NRF predicts retail sales for November and December will reach between US$717.45bn and $720.89bn, up from $687.87bn last year.
However, at a conference held yesterday to discuss the forecast in more detail, Matthew Shay, president and CEO of the NRF, explained US consumers will suffer the effect of tariffs that have been imposed.
Shay said the NRF, its partners, members and various coalitions were "exprsessing their concerns" and anticipating the consequences.
"Some of those neagative consequences are becoming real in terms of tariffs and that manifests itself in a number of ways. The one we talk about most frequently is that the tariff is a tax on the consumer as it taxes consumption as those goods make it into the market."
But he said, he was hopeful the issues would be resolved in due course.
"We're hopeful with the progress we've seen on other trade deals we will identify a strategy to resolve the issues we have with trading partners in China.
"There are real issues there related to intellectual property concerns and technology transfer, restrictions on US companies and the ways they can invest and a whole other bunch of issues related to the WTO and China's trading practices."
Despite this, Shay said he was confident the US economy would not feel much of a fallout in the short-term. "I think we've seen some momentum in the economy that gives us confidence we will get through the third and fourth quarters in a positive and strong way and continue to see growth."