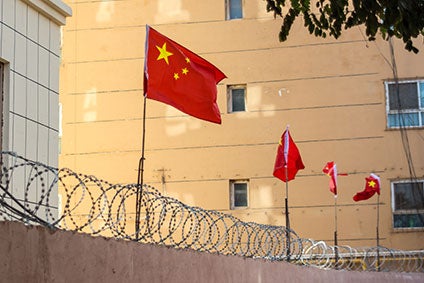 Last week (12 August), China presented the ratification documents for two additional ILO Fundamental Conventions, covering forced labour.
The move builds on an earlier commitment and with these ratifications, China, which is a founding member state of the ILO, reinforces its commitment to respect, promote and realise the ILO Fundamental Principles and Rights at Work.
Convention No. 29 prohibits the use of forced labour in all its forms and requires state parties to make forced labour practices punishable as a penal offence. This instrument was supplemented by Convention No. 105, which calls for the immediate abolition of compulsory labour as a means of political coercion or education or punishment for the expression of political views, mobilising and using labour forces for purposes of economic development, labour discipline, punishment for participation in strikes; and racial, social, national or religious discrimination.
It is a significant step from China as there has been lots of controversy regarding the export of Xinjiang cotton from China over the past few years due to forced labour claims. In fact, the US signed a bill in December that banned the import of all goods into the country from that specific region.
Receiving the instruments of ratification of the two ILO Conventions, the ILO's director-general Guy Ryder said: "We welcome the ratification by China of these two ILO Fundamental Conventions on forced labour which aim to suppress the use of forced or compulsory labour in all its forms, including as a means of racial, social, national or religious discrimination. This is a crucial opportunity to promote renewed momentum and further efforts by the government and the social partners in China to combat forced labour and support human-centred development and decent work in the second largest economy in the world. These two ratifications also pave the way towards the realisation of the Sustainable Development Goal 8, Target 7, which calls on states to take immediate and effective measures to eradicate forced labour and end modern slavery and human trafficking."