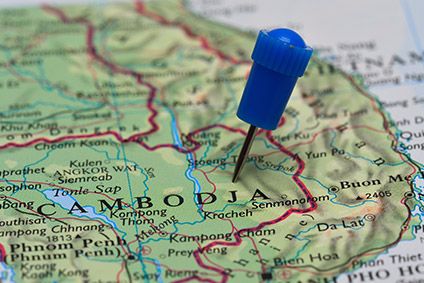 China has promised to help Cambodia should the European Union press forward with plans to pull the Everything but Arms trade benefit under which the Southeast Asian nation enjoys duty-free access to the EU market, according to Cambodian prime minister Samdech Hun Sen.
Hun Sen made the announcement following a visit to Beijing for bilateral trade talks with Chinese president Xi Jinping and Premier Li Kequiang.
According to his Facebook post, Hun Sen said the two countries signed six deals to boost China-Cambodia trade relations.
Hun Sen's website went into further detail, confirming China would continue to support Cambodia "especially in the comprehensive strategic framework" between the two countries.
In addition to CNY600m (US$89m) funding for Cambodia's defence sector, China will promote the construction of economic zones, high-speed airports, and the import of rice from Cambodia.
Hun Sen added Li Keqiang has "confirmed his efforts in helping Cambodia" should the EU follow through with threats to withdraw the country's access to the EBA benefit.
Back in February, the European Commission started the process that could lead to a temporary suspension of preferential EBA tariff arrangements – which can be removed if beneficiary countries fail to respect core human rights and labour rights. The EU has for some time been concerned about human rights violations in Cambodia.
Last week the World Bank warned the move could see Cambodian economic growth slow down.
Cambodia is a strategic supplier to many of the world's largest garment, footwear, and travel goods companies. It was the sixth largest garment supplier and the fourth largest footwear supplier to the US last year, and the fifth largest garment and footwear supplier to the European market.
Sales to Europe and the US combined in 2018 reached US$$8.5bn, or more than one-third (38%) of Cambodia's total Gross Domestic Product (GDP). Further, apparel, footwear, and travel goods account for 80% of Cambodia's total exports.