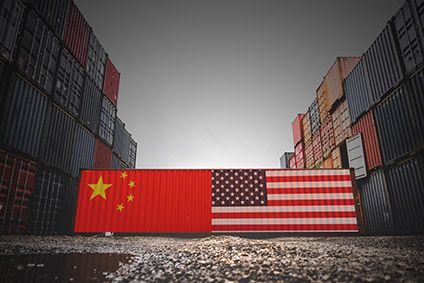 China plans to send a trade delegation to Washington to sign the first phase of its trade deal with the US next week, it is understood.
Sources familiar with the matter told Bloomberg that China plans to send its top negotiator, Vice Premier Liu He, to sign the deal, the date for which was set as 15 January by President Donald Trump last week.
The group had originally aimed to travel earlier in the month, but had to alter its plans after Trump sent a tweet saying the deal would be signed on 15 January at the White House, according to the South China Morning Post. The publication said China had not expected Trump to unilaterally announce the date or say he was willing to sign the deal regardless of the President of China's availability to be there.
According to Bloomberg, China's Foreign Ministry spokesman, Geng Shuang, said the two sides remain in contact and referred specific questions on the trade deal to the Commerce Ministry at a regular briefing in Beijing on Monday.
The US reached the 'Phase One' trade deal with China in December, agreeing the 15% punitive tariffs would be reduced to 7.5% around 30 days after the signing of the agreement. Although less impactful for the clothing sector, punitive tariffs on about $250bn of Chinese imports will also continue.