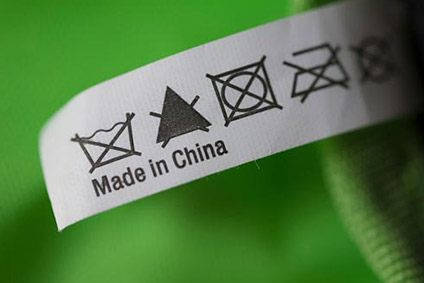 The Chinese government is set to ramp up its focus on domestic consumption and production in the country's next five-year plan, which is due to be released in March.
According to an update published following the semi-annual meeting of its top leaders, the upcoming 14th Five-Year Plan (2021-25) emphasises the quality – rather than the pace – of economic growth.
An analysis by Moody's Investors Service suggests the guidelines are an evolution of China's existing policies and aim to:
Reduce its vulnerability to disruptions from international supply chains;
Increase domestic consumption's role in supporting economic growth;
Boost productivity as an ageing population limits China's long-term growth potential; and
Increase the sustainability of economic growth as energy efficiency and environmental issues become crucial constraints.
Among the highlights is the 'Dual circulation' growth model that promotes domestic supply and demand. This reinforces some existing policy themes such as increasing China's economic reliance on domestic consumption, moving up the value chain, increasing production efficiency and boosting innovation.
What's new, however, is the increasing reliance on domestic supply, a policy theme that China proposed with its 'Made in China 2025' initiative.
"The external environment has become less favourable for China: ongoing tensions with the US, supply-chain disruptions from the coronavirus pandemic and deglobalisation," Moody's analysts say.
"Increased reliance on domestic supply will increase self-sufficiency – supported by domestic supply chains – and China's ability to meet its domestic market needs, particularly the production of critical goods such as technology, medical supplies, chemicals and others related to national security.
"Increased reliance on domestic supply has the potential to shift China's trade patterns – both exports and imports – its domestic supply chains, and its domestic consumption categories."
As with Made in China 2025 – the national strategic plan to upgrade China's manufacturing sector – innovation and technology independence will remain a key component of the country's economic development.
China is seeking to upgrade its manufacturing industries by developing advanced and increasingly digitised production capacity, and reduce its exposure to supply-side disruptions.
Environmental policies are also set to increase China's focus on the environment and its commitment to reduce its carbon emissions by 2035. Energy reforms are likely to shift the share of energy consumption to clean energy sources including hydro, biomass, wind, nuclear and solar, while reducing the share from traditional energy sources including coal and oil.
For companies that consume a large amount of energy, there will be more stringent environmental regulations and pressure to invest in clean energy.
The update comes as manufacturing activity in China surged to a near-decade high in October as the country continued to recover from the Covid-19 pandemic. But overseas demand softened amid a resurgence of the coronavirus across a number of export markets.
While China is the world's largest producer of apparel and footwear and raw material inputs, there are signs that US fashion companies in particular are moving to source less from China by shifting orders to competitors in Asia, such as Vietnam and Bangladesh.
There are also mounting concerns over the country's human rights record, especially the ongoing allegations of forced labour in the Xinjiang Uyghur Autonomous Region (XUAR).
It is estimated that 80% of China's cotton is produced here, representing around 22% of the global market in 2018-19 – much of which is made into yarn used in textile and apparel manufactured locally and globally. The US is leading the way with a potential ban on cotton products from the Xinjiang region.