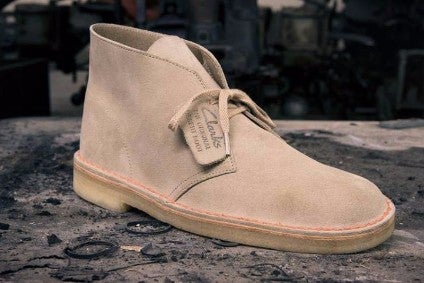 UK footwear chain Clarks' proposed partnership with LionRock Capital has been approved by its shareholders.
In a statement this afternoon (23 December), Clarks said the shareholder approval will enable it to form a partnership with LionRock Capital, a seasoned Asian private equity firm, which will acquire a majority stake in the business for an investment of GBP100m (US$134.4m).
The deal is expected to be completed in the new year with the Clark family remaining invested in the business.
Clarks was granted approval for its company voluntary arrangement (CVA) last month which was a requirement of LionRock Capital's investment.
Clarks said earlier in November the cash boost will enable it to position the business for future long-term sustainable growth and deliver its strategy to revitalise the iconic footwear brand as it enters its third century in line with its 'Made to Last' strategy announced in May.
The partnership will also enable Clarks to benefit from the expertise that LionRock Capital brings to grow the brand globally, most notably in China and across the rest of Asia Pacific.