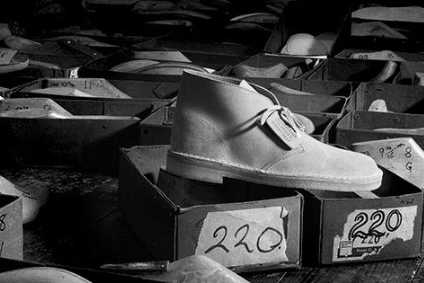 Less than two years after setting up a new facility to restart its UK footwear production, Clarks is to close the unit after failing to meet production and cost targets.
The company first announced plans for the 'Morelight' pilot manufacturing concept at its headquarters in Street, Somerset, in 2017 – saying it would focus on the use of "cutting-edge technology" for greater speed to market and greater flexibility and innovation in design.
The manufacturing unit was expected to create up to 80 jobs and was tipped to produce up to 300,000 pairs of desert boots a year – around half of the annual capacity of desert boots produced for the company globally. At the time, Clarks said the facility would mark the first time it has manufactured in the UK for over a decade, since closing its factory in 2006.
It had also planned to roll out up to ten similar production units at other locations across the US, Europe and Asia over the next 3-5 years to produce not only boots, but a range of women's, children's and men's footwear.
Now, the footwear group is to cease production at Morelight and close the facility.
"At Clarks, we are constantly evaluating the way we do business, keeping the ever-changing retail landscape and our customers' needs front of mind," the company said in a statement to just-style.
"In 2017 we announced Morelight, a pilot of our manufacturing concept in Street. Despite best efforts, we have determined that the levels of production and cost targets we hoped for will not be reached in the short to medium term. We are therefore proposing to cease production and close the facility and will now enter a period of consultation into the viability of Morelight."
Clarks sources its footwear from Vietnam, primarily, but also from Cambodia, India, and Europe – mostly Italy and Romania – with some production also coming from the UK, although very small amounts.