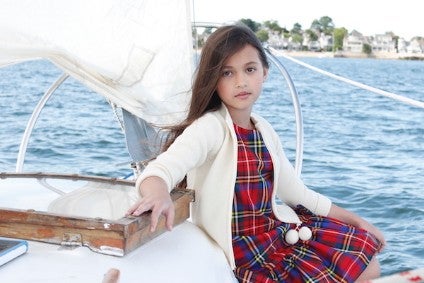 Children's clothing company Classic Prep Childrenswear has implemented a new Product Lifecycle Management (PLM) solution to structure data and manage growth.
Classic Prep Childrenswear (CPC) was founded in 2016 by partner Ginger Drysdale and Josh Jewett. Based in Rowayton, Connecticut, the company designs and manufactures comfortable, easy-care children's apparel with classic, preppy styling.
CPC has enjoyed rapid growth over the past year and a half, especially after placing new focus on its direct-to-consumer business. It recently ramped up its in-house staffing to more than double pre-Covid-19 levels which highlighted the need to have a system that allowed collaborative and simultaneous work, to eliminate the issues around using Dropbox and spreadsheets.
It has selected Centric Software's PLM solution for emerging brands, Centric SMB, to help structure data and manage growth.
"I've been very frustrated about how we manage and communicate with our data. Developing tech packs, purchase orders and trying to do things like calculate fabric utilisation, which theoretically should just take a couple of days to do, takes weeks. We're having to constantly go back and forth into Dropbox because a spreadsheet didn't get updated properly, and we were running into issue after issue related to just this data problem, which in 2021 shouldn't even be a consideration," Jewett says.
She foresees Centric SMB helping to make the company more efficient: "We'll be able to create POs and templates for our different factories in a matter of days instead of weeks. We'll create component lists for an entire line that's going into production and be able to quickly export and identify what our testing requirements are going to be, instead of having to pour through excel tech packs to make sure we captured everything."