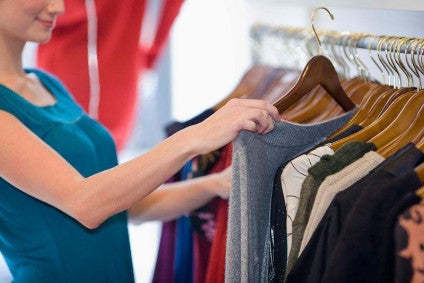 Sales at US clothing stores have once again helped lift total retail sales during October, with growth continuing on its upward trajectory.
October retail sales increased 0.4% seasonally adjusted over September and 5.6% year-over-year, according to figures from the National Retail Federation (NRF).
The October numbers, which exclude automobiles, gasoline stations, and restaurants, include a 13.9% rise year-over-year in online and other non-store sales, which were up 0.4% on September seasonally adjusted.
The numbers are based on data from the US Census Bureau, which said overall October sales – including automobiles, gasoline and restaurants – were up 0.8% seasonally adjusted from September and 4.6% year-over-year.
Sales at clothing and clothing accessory stores increased 4.7% year-over-year and by 0.5% from September seasonally adjusted, while sales at sporting goods stores tumbled 7% year-over-year but were up 0.5% seasonally adjusted from September.
The October results build on an improvement seen in September – which was up 0.4% monthly and 3% year-over-year. October sales were up 4.3% on a three-month moving average compared with the same period a year ago.
"The pickup in retail sales shows a healthy pace of spending and a sign of ongoing consumer strength which is consistent with the state of the US economy," says NRF chief economist Jack Kleinhenz. "The figures bolster expectations for the major shopping period of the year; the holidays. Thanks to a high level of consumer confidence surrounding the current and future economy, we expect spending to maintain its strong momentum."
Kleinhenz added the pickup in October was also due in part to delayed spending associated with the hurricanes in early fall.
The October numbers come as retail continues a long-term pattern of increased sales. Total retail sales have grown year-over-year every month since November 2009, and retail sales as calculated by NRF – excluding automobiles, gasoline stations, and restaurants— have increased year-over-year in all but one month since the beginning of 2010.