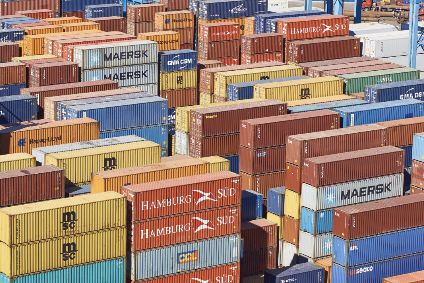 The European Commission has published its report on intellectual property, with clothing and footwear remaining at the top of the league table of most highly pirated goods.
The 'Report on the protection and enforcement of intellectual property rights in third countries' is aimed at informing rights holders, in particular, small and medium-sized enterprises, about potential risks to their IPR when engaging in business activities in certain third countries.
It aims to allow them to design business strategies and operations to protect the value of their intangibles.
"Effective IPR protection and enforcement are crucial for economic growth and for the EU's ability to stimulate innovation and stay competitive globally," the European Commission said in its report.
"In practical terms, IPR is directly linked to the production and distribution of new and authentic goods and services from which all citizens benefit. This requires an optimal and economically efficient IP "infrastructure" which covers the legal recognition, registration, utilisation, and effective and adequate enforcement of all forms of IPR in both physical and online marketplaces."
Citing a 2019 report from the European Intellectual Property Office (EUIPO) which measures losses to sectors between 2012-2016 as a result of IPR infringement, the average revenues lost by the clothing and footwear sector in the EU stood at a staggering EUR28.4bn, the highest of 11 sectors, with pharmaceuticals coming in second at EUR9.6bn.
The biggest culprits for where counterfeit clothing and footwear originates are named as China, Turkey and Ukraine, the Philippines, Indonesia and Thailand.
China remains the top priority country for the EU to tackle the issue of pirated goods "because of the scale and persistence of problems in the area of IPR protection and enforcement." The report suggests more than 80% of seizures of counterfeit and pirated goods by EU customs authorities originate from China and Hong Kong.
Priority two countries are India, Indonesia, Russia, Turkey and Ukraine where "serious systemic problems have been identified in the area of IP protection and enforcement."
Argentina, Brazil, Ecuador, Malaysia, and Thailand remain Priority 3 countries, and Nigeria and Saudi Arabia have been added as new countries to this category for 2019 as they show serious problems in the area of IP, causing considerable harm to EU businesses.
Click here for the full report.