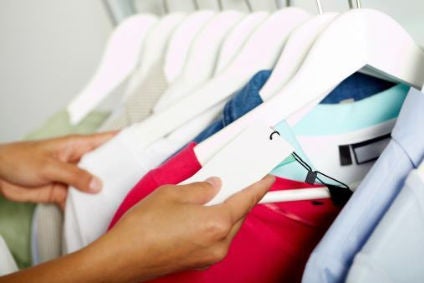 Demand for non-food items remains scarce across the globe as governments impose store closures to prevent the spread of Covid-19, and as consumer confidence falls amid financial uncertainty.
GlobalData research shows that, internationally, demand for non-food has been particularly weak in Italy and Brazil, with consumers reporting weekly (over the last three) that they are spending significantly less on clothing, footwear, furniture and electricals than they were before the outbreak. In the three countries where spend was reportedly the weakest during the period (Italy, Brazil and the UK), there has been a reported uplift in spend in the third week surveyed compared with the second.
Chart shows an index where positive numbers indicate that consumers are spending more on non-food than they were before the outbreak, and negative numbers show that consumers are spending less.
Italy, which remains the country with the most recorded coronavirus deaths in Europe, has reported the greatest decrease in spend of non-food in each week analysed, with an index of -73.3 in week three (though this was a slight improvement on week two). Consumer demand was particularly weak for clothing and footwear as stores remained closed and events cancelled for the foreseeable future. South Africa, Brazil and the UK had similar declines in clothing demand.
In Brazil, which had an index of -69.4 in week three, the sector most impacted by the lack of demand for non-food was furniture. This was also the case in the UAE, Sweden and the US, as consumer confidence remains fragile, dampening demand for big-ticket purchases.
Health and beauty proved the most-resilient sector across the globe, owing to the essential nature of some products, such as toiletries. However, in all countries apart from China, consumers are spending significantly less in this category than they were before the outbreak.
Having come out the peak of the pandemic, demand for non-food was relatively resilient in China, with an index of -13.5 in week three, though down from -12.1 in week two. Consumers in China spent more on health and beauty over the three weeks analysed than they were doing before the outbreak, as shoppers satisfied pent-up demand and returned to purchasing non-essential items such as make-up and perfume as the government began to ease lockdown restrictions and allowed businesses to reopen. Shoppers in China also spent more on entertainment products. But clothing, footwear, furniture and electricals continued to struggle despite stores reopening.